A woman has hilariously revealed why she is obsessed and can not leave her jobless man. In one word, she is d*ckmatized.
She has narrated how the fellow lives in her house rent free and how she is the one who sends him money. Women do crazy things for love but even crazier ones for a man who can lay it down in the bedroom.
Read her totally relatable confession below.
Ushawahi rogwa na a good dick from a jobless man? If not, get on your knees now and say Aheeem. Mimi naoona hata sikurogwa huku, nililetewa urogi ya Nigeria.
These men are all handsome and so charming. He will never make you mad lest you go back to your senses. He lives in your house and is your new driver. He asks why the fridge is empty and reminds you to bring him Delamere yoghurt on your way home. When you get home he is on the couch with your remote busy changing channels with nothing in his pockets except a condom.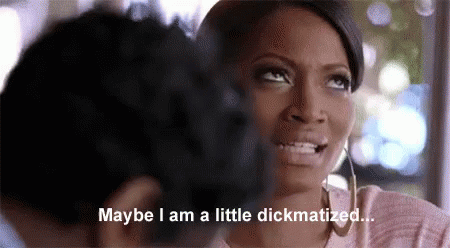 He does not mind the long working hours you have to go through. He knows it means more money. You cannot tell your parents about him, you give him rent to forward to the caretaker and hand him money at restaurants so he can feel manly while paying bills. He always has plans ama kitu bado inaiiva but ubaya haaivangi.
I don't blame you! When you remember his soft balls you quickly send him 2000 from your phone for bundles for porn hub. When you are angry he hits you with more perfect orgasm. This creature must die 2020 lakini for tonight let me go home and get spanked.😁😂