Veteran Tanzanian gospel artist Rose Muhando has openly denied claims that her first son has followed her singing footsteps.
Speaking during an interview on a local station, the "Kenya Ulindwe" hitmaker revealed that stories about her son being into the music industry and winning gospel awards were false.
Muhando who has three biological kids said that she has also been hearing stories of some gospel artists claiming to be her children for a very long time.
"Mimi nimesikai hiyo story muda mrefu inaendanga ivyo inaisha, kama mjuavyo mimi ni mnyamavu lakini wacha ni weke wazi kwa wakenya, hakuna mtoto wangu ata mmoja ambaye anaimba,"she revealed.
"Mihusikia watu wakisema mimi ni mtoto wa Rose Muhando yeye mamagu mzazi".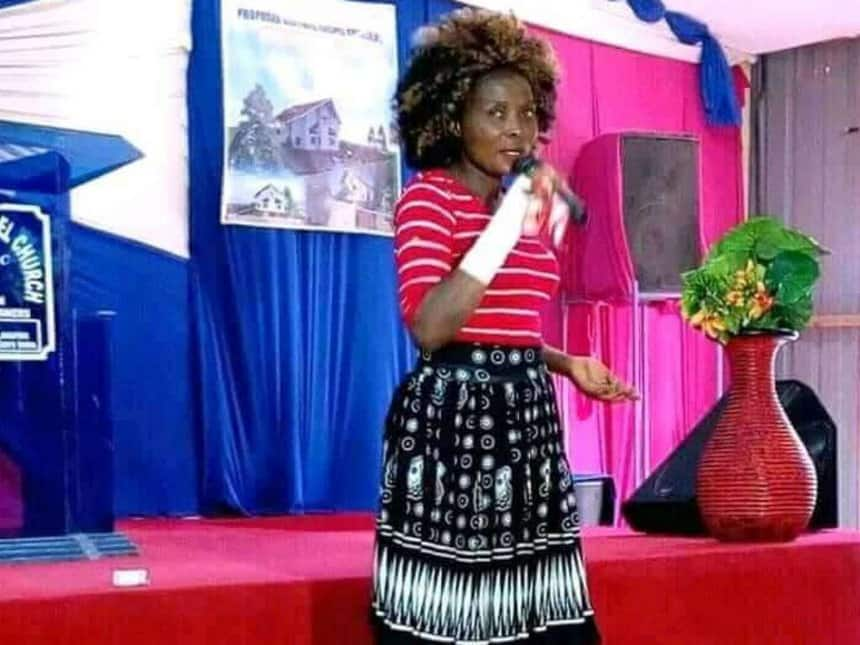 She went on to reveal that all of her three children are in school and none of them has ever attempted singing professionally.
"Mtoto wangu wa kwanza anaitwa Gift anasoma  katika chuo cha sheria Dar salam Tumaini University, mtoto wangu wapili anaitwa Nicholus anasoma katika chuo cha fedha Dar salam na mtoto wangu wa tatu ako kitato cha tatu annaitwa Millan wote wako shule hakuna mtoto wangu ata mmoja amewai kuimba".
Muhando also revealed shocking details of what her life being in danger as the people behind her misery tried to force her to accept things she didn't want to mention on the radio.
"Kwani mara ngapi nimechukuliwa nikapelekwa milimani, nikapelekwa msituni nikawekewa bastola kichwani nikubaliane na kile ambacho sitaweza kulisema lakini nilikataa nikasema niko radi kufa lakini hata kwa dakika moja siwezi kubaliana na utumwa ambao walitaka kunitumikisha nao, siwezi!" she revealed.
Rose Muhando 'son' winning awards
A few months ago, it was reported that Anoint Essau Amani, Muhando's first-born son won three gospel awards and it was presented to him by representatives from Kenya, Uganda and DRC Congo.
He was been awarded by the Aunthetic Radio Center in Rwanda at a special event held at his Mpiji-Magohe home in Dar es Salaam.
Amani was awarded for being the most outstanding gospel artist, unique artist and great composer respectively.
Check out the photos of the musician reported to be Muhando's son.