Controversial Kenyan gay Robettah has never been afraid of speaking his mind when it comes to matters concerning the LGBT community.
The cross-dressed gay model is now breathing fire following the move by LGBT Pastor of advocating for more churches for homosexualities in Kenya.
Robettah has told off the LGBT pastor for misleading people in a fierce message shared on his Instagram account. He says homosexuality is a sin that will never be forgiven and going to church is mocking God.
"Be ASHAMED!!!😤😤😤 I can never be part of this. Homosexuality is a sin and going to church cross-dressed up and kissing and all that bullshit in God's name is Mocking God😤😤😤😤😭😭😭😭.. "he said.
"That pastor is making you commit a sin that you can never be forgiven and its😩😭😭😭….You know very well gay sim is a sin same as lying.. so go and lie at your church alter. Conversation closed. Homosexuality is a SIN!!!!! Don't rub it on God's face".
He went on to say that by going to gay church it's blasphemy against the Holy  Spirit adding that people are destroyed due to lack of knowledge.
"The unpardonable sin is blasphemy against the Holy Spirit. Blasphemy includes ridicule and attributing the works of the Holy Spirit to the devil. According to Billy Graham, refusing to turn to God and accept his forgiveness is the eternal sin." I feel pity for you and I pray God can turn his eyes away from this. Lack of knowledge is….😔😔😔😔😓😒
"Hosea 4:6 My people are destroyed for lack of knowledge: because thou hast rejected knowledge, I will also reject thee, that thou shalt be no priest to me: seeing thou hast forgotten the law of thy God, I will also forget thy children".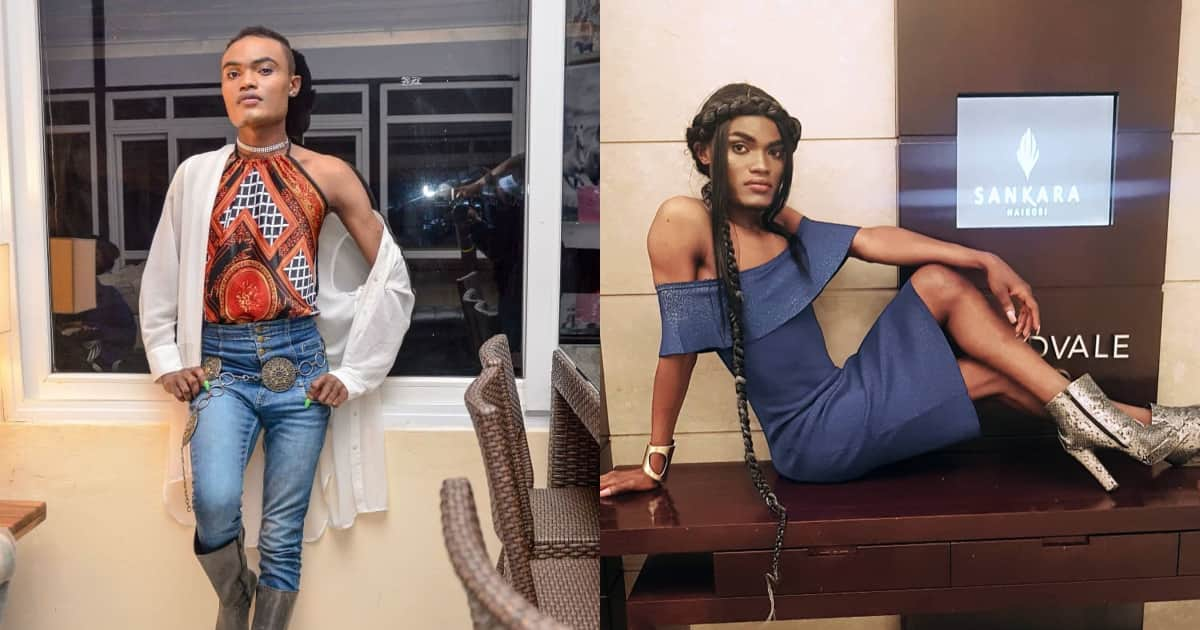 When asked why the double stands, Robbetah went on to say that he doesn't joke with God and that he always asks God for forgiveness.
"I believe in God and it's my daily prayers to him to always forgive me my dark path," he revealed.
"I don't joke with God. Periodtttt!!! Yes am gay but that does not mean I go to church in heels and makeup. That's blasphemy 😒😒😒<".