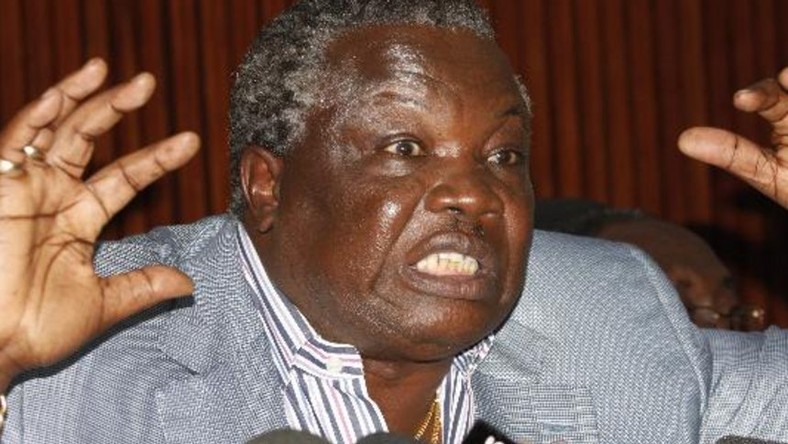 After going under for months, Central Organization of Trade Unions (COTU) boss, Francis Atwoli, has made a shocking revelation on how DP Ruto will never be on the ballot in 2022.
But more startling is what Atwoli promised Kenyans he would do should the DP ascend to the highest office in the land.
Atwoli threatened that he would take a drastic measure should DP Ruto go against all the odds to become President in 2022.
"I am ready to leave this country should he (DP Ruto) become the president of this country," he remarked.
The last time the Unionist talked about Ruto not being in the ballot, Jubilee leaders drawn from Western Kenya attacked the unionist saying he was threatening Dr Ruto.
William Ruto's name will not be on the ballot paper come 2022; you can take that to the bank! – Francis Atwoli pic.twitter.com/3evMuhsxRh

— Citizen TV Kenya (@citizentvkenya) April 13, 2019
In his response, DP Ruto termed Atwoli's statement as evil, noting that only God could decide who would be on the ballot and who won't.
"In this country right now, the contest is between two groups; those who believe in God and those who believe in witchcraft. When you hear someone saying that he has been told by witch-doctors that a certain person will be on ballot and the other will not… it tells you a lot about where the country is right now," Dr Ruto stated.
Sunday, Atwoli reiterated his stand on the 2022 elections saying Kenya will have a leader but not DP Ruto.
This, he said while attending a mass at St Christopher Catholic Church in Mavoko.
"I tell Kenyans and assure them that in 2022 we shall have a leader but not Ruto," Atwoli stated.
The unionist also added that the Deputy President, together with the rest of his allies who are opposed to the handshake, will not be part of the 2022 Government.