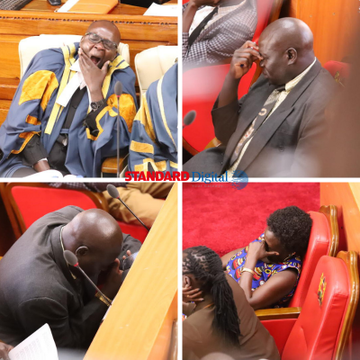 A section of MCAs from Siaya Assembly turned the county chambers into a sleeping den during the discussion of 'Punguza Mzigo' bill, sponsored by Thirdway Alliance led by Dr Ekuru Aukot.
The MCAs spent almost four hours asleep only to be woken up the loud shouts of I and Nay.
Siaya County Assembly debating on the Punguza Mzigo bill on Thursday.

Within the almost three hour debate, a number of them who slept the entire time were only awoken by the usual loud shouts of I and Nay.

Photo Credits: Denish Ochieng#GetTheWholeStory pic.twitter.com/k2dOzr68iM

— The Standard Digital (@StandardKenya) September 2, 2019
Despite sleeping for hours and failing to follow the discussions, the MCAs went ahead to reject the proposed referendum, boldly stating that the bill erodes the democratic gains achieved by the country since independence.
The ward reps made the affirmation during a special sitting, maintaining that they only recognize the Building Bridges Initiative. They urged Aukot, the sponsor of the bill, to consider merging the views with that of the BBI to avoid confusion.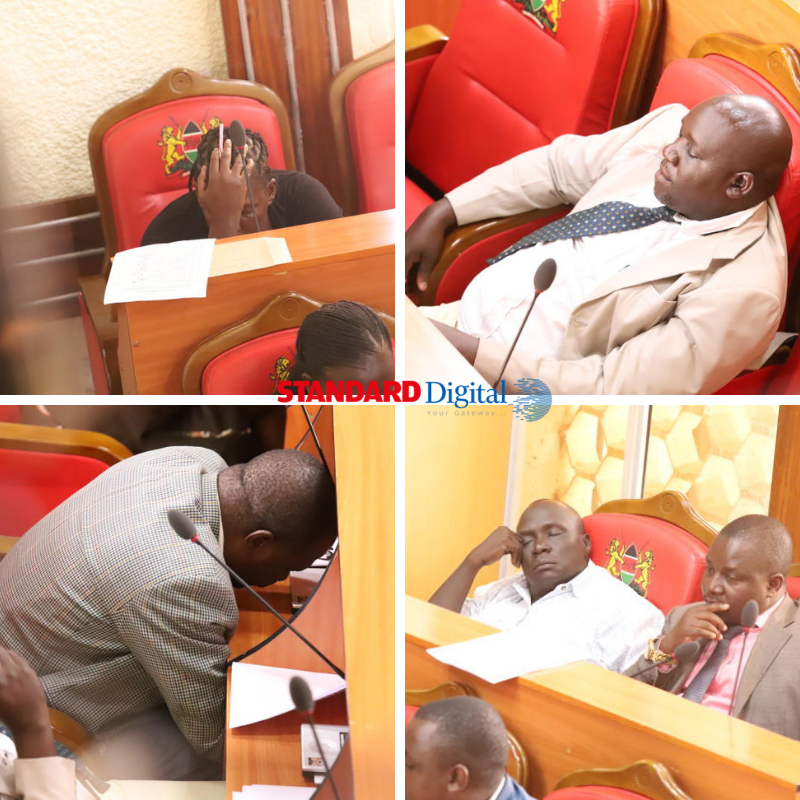 They faulted 'Punguza Mzigo' for failing to address key areas of concern on public resources wastage such as foreign and domestic debts, corruption and uncollected revenues.
We are in Kisumu County, Kisumu West Constituency, Kisumu West Ward in Kadawa Village to celebrate with our friend @JAKADAWA Rev Fr. Paul Otieno his 5th Anniversary of priesthood. We urge the locals to support #PunguzaMizigoBill2019 and the church to pray for Kenya pic.twitter.com/ahjLPNPFYZ

— #TeamPunguzaMizigo (@EAukot) August 31, 2019
However, the Siaya county assembly agreed with the Aukot initiative proposal of increasing the percentage of equitable allocation to the counties, from the current 15 per cent to 35 per cent.