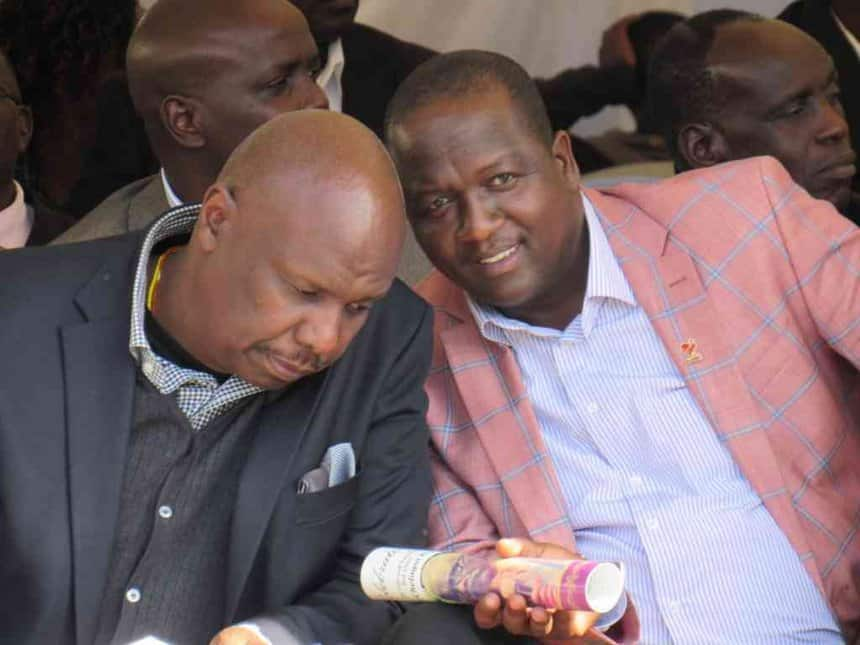 With the 2022 succession politics quickly gaining momentum, Independence party Kanu is leaving nothing to chance in as far as the control and dominance of the vote-rich Rift Valley is concerned.
Over the weekend, the supremacy battle between Deputy President William Ruto and Kanu chairman Gideon Moi degenerated into nasty political warfare after Tiaty MP William Kamket launched fresh attacks on the self-proclaimed Hustler.
Speaking when he attended a colourful Pokot ceremony held at Katungura in Tangulbei ward on Saturday 17th, Kamket while indirectly referring to Ruto said that the 2022 Presidential race will be between Dynasties versus Thieves.
THE 2022 PRESIDENTIAL race will be between Dynasties versus Thieves ~ MP Kamket.

Posted by Baringo News on Sunday, 18 August 2019
However, Kamket's remarks which aimed at humiliating Deputy President William badly flopped after a section of social media users strongly condemned him.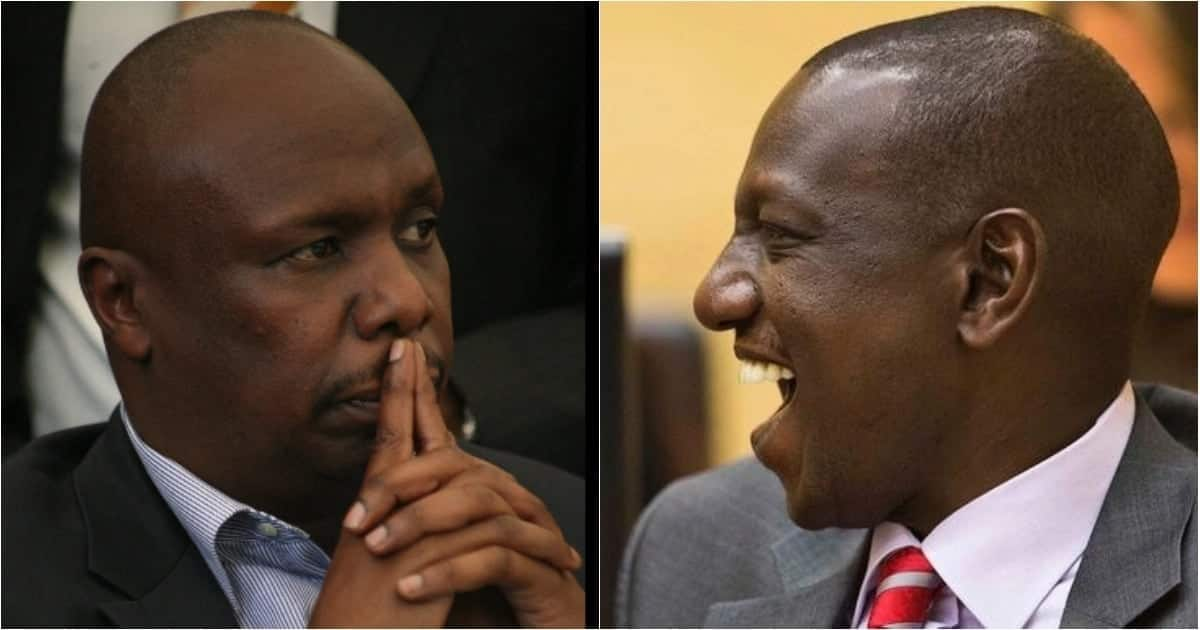 Others accused Kamket of depending too many barkings aimed at pleasing his master Gideon Moi at the expense of his own people who are facing starvation. Here are some comments from social media;
Kipkew Kewin What a preposterous remark by a chief bandit! The present day social malfunction we are having in Kenya is as a result of toxic seeds of thievery planted by the dynasties at the birth of the State. Theirs was an ugly replica of imperialist theft, plunder , wanton looting and repression!
Mike Koech Their efforts to sell BBI has hit the wall. They never saw Punguza mzigo coming…William Ruto is truly a political wizard..
Eng Arekek Lomza Kamket calls huslers Thieves,Kamket we will show dynasties, your godfathers twany mss
Tiaty is as hell as it is instead of this wasted manhood kamket concentrating on building his Tiaty people he is just lamenting that somebody is a thief, shame on you.

— Hillary Kibet Kanda (@kibet_kanda) July 11, 2019
Justine Chebii Kiprono A man who works in another man's house has no moral authority to lecturer real men on the ground who discharges men's functions accordingly. I stopped listening to your nonsensical speeches.