Deputy President William Ruto's foot soldiers are leaving nothing to chance in ensuring that their master sails through to the House on top of the hill come 2022.
Whether through humorous remarks or theatrics, the team has ensured that anything that hinders their master's ambitions is countered through all means possible.
On Friday, the chairman of National Council of Persons with Disability Hon David Ole Sankok left many Kenyans gasping for their breaths after illustration to Deputy President William Ruto how his 2022 enemies will all scatter in different directions.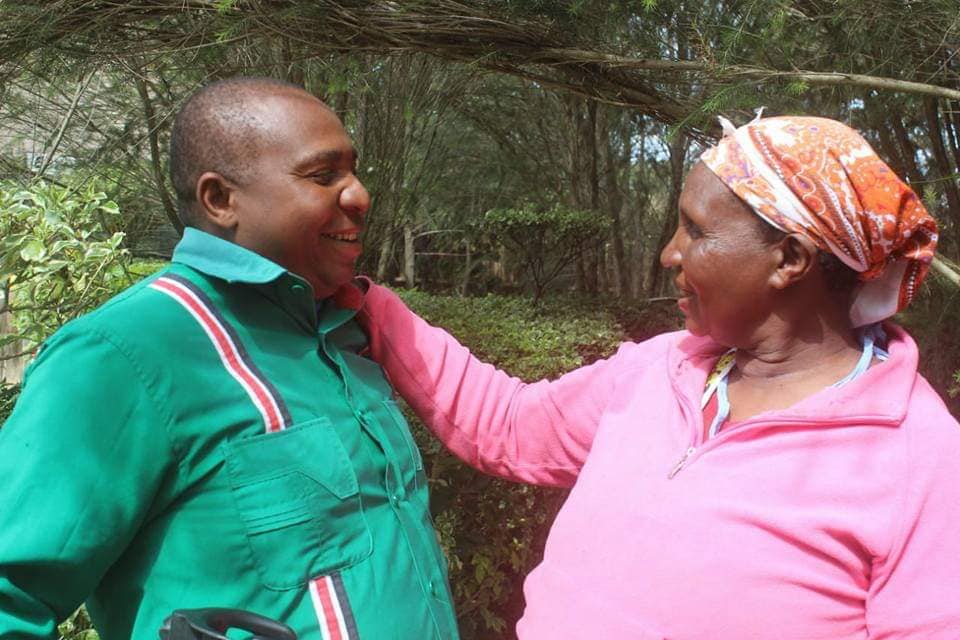 In the Video, Ole Sankok humorously explained using 'parables' how Musalia Mudavadi, Raila Odinga, Gideon Moi, Kalonzo Musyoka and Moses Wetangula will all scatter in different directions in 2022 leaving the 'Only Sober' man William Ruto with the Presidency.

Ole Sankok's remarks didn't, however, go unnoticed as Facebook users grabbed the opportunity to laugh their hearts out with some jokingly criticizing the vocal leader of being hard on his colleagues. Here are some of the comments from Facebook:
Edwin Kiptoo Hahaa..Kenyan politicians are funny
Teddy Sum Hahaa please go back to school if you're not getting the humour, forget about your political inclinations and have a light moment of your life. This clip is funny and with well researched info as per public domain grapevine.
Gaitho Ndungu No one hates Ruto,on contrary the public love him very much. The only issue is the early campaigns that he has engaged himself in,he should wait for the right time. Right now he is the Deputy President and he should take that role diligently and support the President. Am sure he would not want to have a Deputy President who would pull in a different direction when he becomes the President.
Bonnie La'Face Sam N Vitamax hehehe this guys is funny 😂😂
Wangari Mwangi VERY TRUE. EYE QUE " "SOMEBODY MADE HIS FATHER'S HOME A MESUEUM OF A KIND FOR TOURISTS TO BE PAYING INORDER THAT THEY SEE HIS FATHER".
Collins Kibowen Intellectual menopause…. 12hrs kutoa lock 12 hrs drunk hapo Kali 🤣🤣🤣
Mwene Soil We have all kind of mad people in our lovely country.
Kibe Kirui The kutoa lock part 😂😂
Geofry Jeff Kiprotich Rao, tuju, melon, wetaa, gidy, dvd who else?