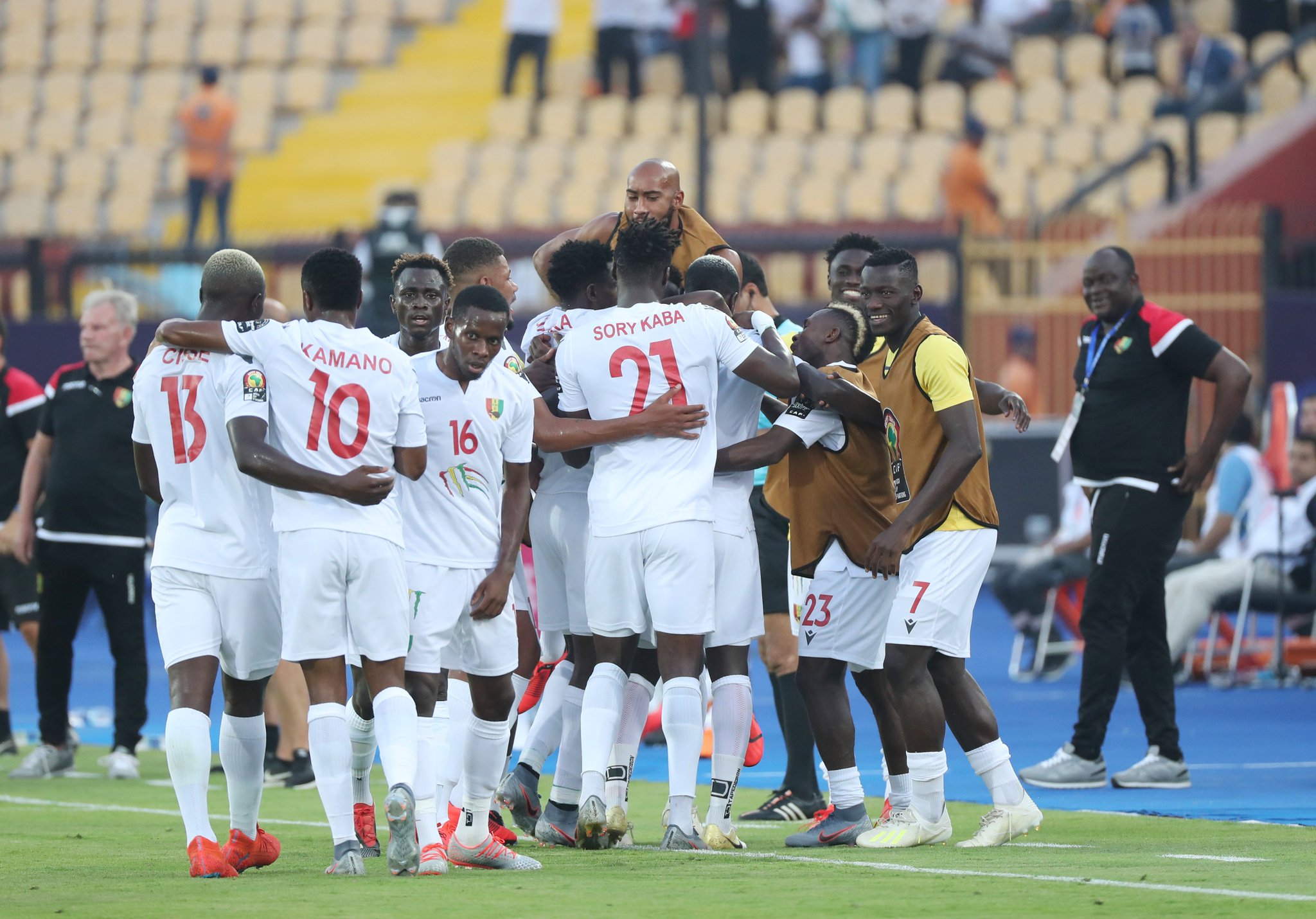 Burundi's Swallows, home to former KPL players Fiston Abdul Razak and Karim Nzigiyimana, exited their debut AFCON tournament with a poor record after failing to score a single goal in their group encounters, climaxing with a 2-0 loss in the hands of Guinea on Sunday evening.
Burundi also suffered the fastest red card of the AFCON 2019 tournament so far after Portuguese based full-back Christophe Nduwarugira played some 'rugby' in the 12th minute.  Guinea sustained pressure on their opponents and came close in the 17th minute with goalkeeper Jonathan Nahimana making a fingertip save in the 20th minute from a pinpoint shot.
Mohamed Yattara then took full advantage of disastrous defending by Burundi who were continually under pressure to tap home from close range and grab the valuable and deserved lead in the 25th minute.
https://www.youtube.com/watch?v=Kn8Sqtoqn9Y
Guinea continues to press against their opponents with the final chance of the first half being as dangerous from a well curled in Sylla strike being headed inches wide by Kaba at the near post. The second half started at a slow pace but suddenly took a different tangent with Guinea continually pilling pressure but Burundi appeared more confident this time.
This was however short-lived as Mohamed Yattara stretched the Guinea lead, sealing his brace in the 52nd minute after some textbook football by Traorre on the right wing.
Guinea was at it again in the 60th minute, this time through a fierce shot from Napoli midfielder Amadou Diawara that forced goalkeeper Nahimana to seek medical attention from the reflex in his fingertip save.
https://twitter.com/TotalAFCON2019E/status/1145386814691258368
Burundi responded through former Sofapaka striker Fiston Abdul Razak but his effort was not good enough. The match did not get any better for Burundi with MLS based and second-half substitute attacker Alhasanne Bangoura becoming a constant threat. Former Gor Mahia right back Karim Nzigiyimana was booked after a double legged challenge further weakening the side.
The best chance for a third goal was in the 82nd minute after the striker sliced open the Burundi defence to set up Jose Kante but the Spanish based wingback shot inches wide.
There was no recovery for the Swallows as the result sealed their third match without a goal at their debut campaign in Egypt.
The atmosphere is building ahead of #MADNGA 🎊#TotalAFCON2019 pic.twitter.com/lViyrJE1XI

— CAF (@CAF_Online) June 30, 2019
Guinea just like Kenya now waits to discover if they will progress as one of the best third-placed teams after finishing the group stage with four points. The four third-placed sides with the best records will go through.
READ: Joash Onyango to start for Kenya against Senegal