How would you treat your mentor, if he/she was involved in a gross scandal? perhaps denounce them and never want to be associated with them again!-it is possible
But hey look here!
Even after DK Kwenye beat was involved in a very ugly immorality scandal someone he mentored is still recognising him and appreciates the impact he made on his life despite the scandal.
This follows a confession that has been made by a gospel artiste Guardian angel about how DK Kwenye Beat helped him in his music career. This is something that people did not know.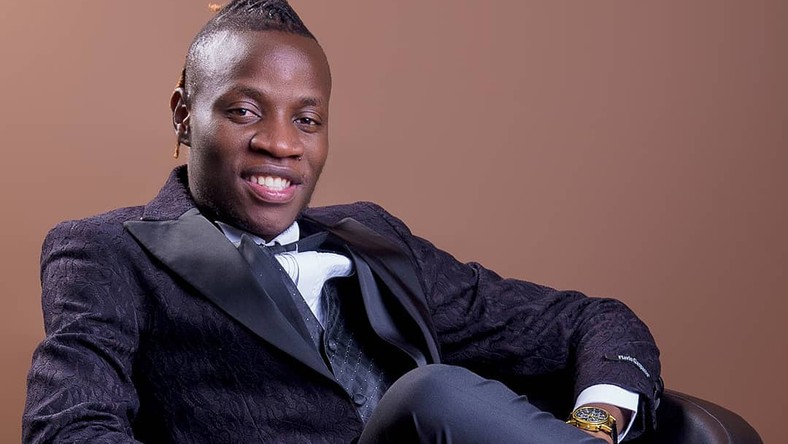 After a threesome scandal, it was difficult to remember the good side of Dk Kwenye beat. No one could imagine him mentoring an artist?
But GuardianAngel has proved us wrong by unearthing the best side of DK Kwenye Beat. Taking to social media, Guardian angel narrated how the embattled Dk made him walk from class to studio, to record his first song-I SURENDER, while wishing him a happy birthday. Take a look!
So one day fellow students came to my class and told me someone was calling me outside… I went to check and found this guy, a guy I really looked up to. I had an exam that evening but he asked me if I could leave the school to go to studio i said yes… I missed the paper for an opportunity to record… On the way to studio he kept repeating one thing " I DONT WANT YOU TO GO THROUGH WHAT I WENT THROUGH TO MAKE IT IN THE INDUSTRY."
He took me to studio where I recorded my first song, (I SURRENDER) so much has happened in our lives.. But because of the kindness he showed to me,, I RESPECT HIM THE SAME WAY. HE IS A BROTHER.. HE IS A MENTOR. HE IS A MAN OF GOD.. .MY brother@dkkwenyebeat Blessings on your birthday NDUGU. it is possible to forget things you said to one but one can not forget what you did to them. HAPPY BIRTHDAY BRO..
Guardian angel wrote;
Every person has strengths and weaknesses, and its good to appreciate the two. DK Kwenye beat planted a seed seven years ago, in Guardian Angel which grew and bore fruits. Therefore before badly judging DK Kwenye Beat, remember that he changed someone's life!