Baringo Senator Gideon Kipsiele Moi has recently been on the limelight of the Rift Valley politics thanks to the political rivalry the former President Moi's son is involved in with his bitter rival deputy President William Ruto.
Since the retirement of former President Daniel Arap Moi from active politics in 2002, the two; William and Gideon have been facing off each trying to control the rich vote Rift Valley region. Despite this, William Ruto has been at the forefront and is deemed to succeed President Uhuru Kenyatta after the end of his term in 2022.
Gideon on his side has been doing all he can to oust William from being the region's kingpin but all his efforts seem to have fallen on a dead end. And in what is seen as a likely end of the king's son in the Rift Valleys politics, his recent Facebook post was met with total resistance and unwelcomed comments from a section of the online users.
The Senator had posted photos of himself and fellow officials of his party hosting leaders elected on the party's ticket in Nakuru.
"Today I and other top officials of our party, Kanu, had a very fruitful day-long meeting with our members of County Assembly in Nakuru," posted the party boss.
But instead of attracting positive comments from the users, Gideon was highly roasted with some users openly telling off the senator saying that his goose was already cooked and that he was not going anywhere beyond 2022.
Here are some of the reactions from the users;
"(You are) going nowhere just coil your tail and sit in Kabarak," responded one Cde Baringo Dickson.
"That's downfall already having a meeting in Nakuru…call a meeting in your home…buy food and drinks…at least you promote your people," said Zeddy Kangogo.
Kangogo was apparently angered by Gideon's choice of neighbouring Nakuru county as the venue of the meeting, instead of Baringo, which he represents in the Senate.
"Bure kabisa, Giddy hakuna mahali unaenda," he concluded.
But others found that fact that the meeting was in Nakuru encouraging.
"At least congratulations for holding the first meeting outside your father's living room," said Omanga Momanyi.
Those sentiments were supported by Thomas Nairenke, among others.
Others derided the strength of the party, measured on the basis of a number of leaders elected on the party ticket.
"Nowhere in Africa, a handful of MCAs and a joke number of MPs cannot underline a party headed in the right direction," said Barry Limo.
Others did not seem to have a problem with Gideon himself but had issues with his associates.
"With Nick Salat your political career is headed to a dead end," commented someone calling himself GK Mkombozi.
However, Mkombozi did not indicate how Salat was an obstacle to Gideon's ambitions.
But there were a few who agreed with Gideon and urged him to carry on with his and party ambition.
"The crown prince has spoken. Congratulations the heir apparent to the throne (as) 5thpresident," responded Chesoni Lorimam.
The Baringo senator said that they had agreed to support President Uhuru Kenyatta.
"I am happy that the MCAs also supported our resolve as a party to support H. E President Uhuru Kenyatta in his big four agenda," he said.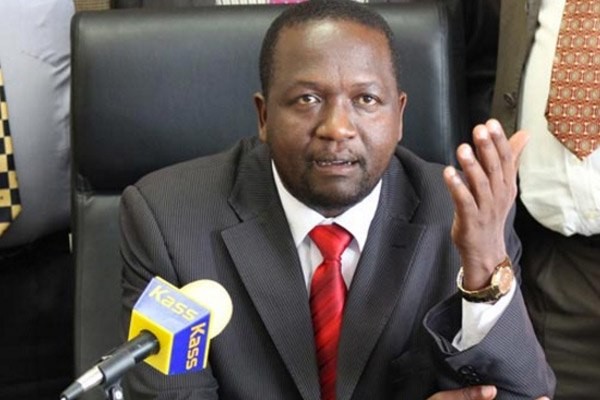 Gideon Moi has been using his footsoldiers led by Tiaty MP William Kamket to launch attacks on William Ruto's Tanga-tanga team. Recently, the vocal legislator ran out of control and resorted to hurling numerous insults at William Ruto's ally Baringo South Mp Charles Kamuren.
Kamket who was seen as speaking on behalf of his master Gideon Moi reiterated that the Kalenjin community will not vote for 'thieves' who have looted public resources at the expense of enriching themselves.
Verbal wars between the two are not ending soon and it is the 2022 political wave that will decide who is more than the other. Until then, it is just a matter of Wait and See scenario.