About ten years ago, it wasn't easier to find a player ready to leave Manchester United as Romero Lukaku is at the moment.
After the conclusion of the 2018-19 season, the Belgian had made up his mind to leave Old Trafford after disgracing treatment by football fans.
Despite the much Lukaku has contributed to the team, the Red Devils were not ready to show their appreciation to the 26-year-old.
Notably, trouble began when Lukaku was down for an injury, which saw him come back to play with extra weight and United fans could not spare him even for minor errors in the field.
This week, the Belgian all-time scorer surprised many when he told media that "I am a big Serie A fan. Those close to me know that I have always wanted to play in the English league and in the Italian one. I love Italy. The transfer of [Cristiano] Ronaldo, the Italian league is now coming back. Now Antonio Conte is going to Inter Milan, which is really good because he is, to me, the best manager in the world."
United, however, have demanded a bid of 75 million pounds despite the player getting into personal terms with the Inter Milan board, which will see him pocket over £6 million in bonuses.
This deal can still be completed if that is the case—they do have access to the initial funds needed—but it would just be a lot easier if Mauro Icardi goes first and eases their financial situation.
Aaron Wan-Bissaka to Manchester United
United are much aware of how their defense is leaking and needs to be worked on. For a long time now, the Red Devils have been direly looking for Crystal Palace's sensational defender Aaron Wan-Bissaka.
Though they had placed a bid of 40 million euros, Crystal Palace is reported to demand 10 more million euros to release the defender.
In Palace's system, the 21-year-old Wan-Bissaka has been limited in his forward play, but football pundits assure that the player's attacking traits—particularly his pace—are impressive enough to see him thrive. He can fit the mould United are looking to recruit in the right-back position.
The player is young and ambitious and wants this deal to go through.
Hirving Lozano to Napoli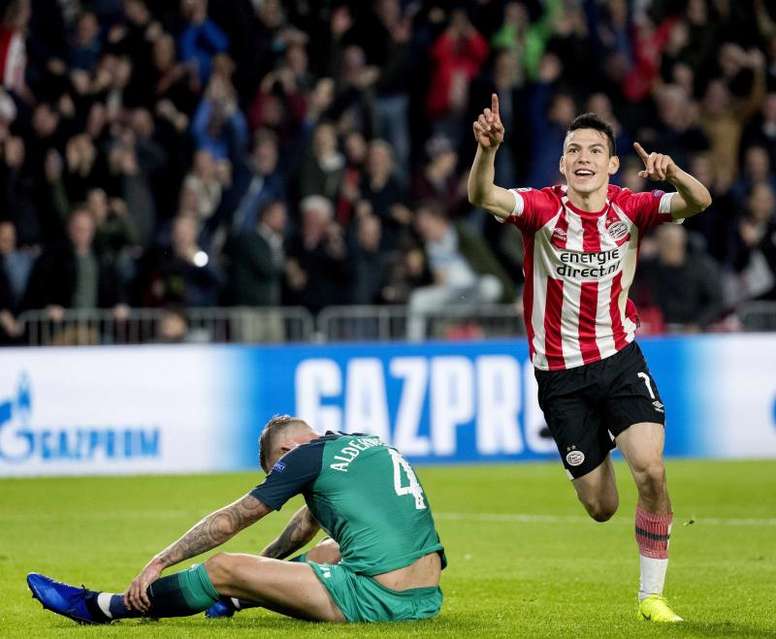 Lozano is the Eredivisie's hottest property outside of Ajax, and although no formal offer has landed in PSV Eindhoven's inbox yet, Napoli are being strongly linked with a move.
A Dutch news outlet reported that agent Mino Raiola is conducting talks between Napoli and Lozano but that his club are not part of the negotiations at the moment.
As it is known, Raiola always ensures that the personal terms suit him and his client before moving onto a deal between clubs.
The Mexican suffered a knee injury at the end of the last campaign in the Netherlands, and he will need to prove the problem is not going to cause issues into next season.
With that in mind, sources say Napoli could hold off to check on his fitness in pre-season before pressing ahead.
Though Tottenham had expressed their interest in the player, it is most likely that Lozano will be headed to Italian Serie A.
Big doubts about Hakim Ziyech move to Arsenal  
Ziyech was key to Ajax's superb performance in the last season. Since then, he has been heavily linked with a move to the Premier League side Arsenal. But Ziyech can be snapped up for around £25 million this summer because of a clause in his contract.
Although Ajax sporting director Marc Overmars admitted that the player is set to move from the club, that does not mean that his destination was to be necessarily London.
Ziyech is open to a move to England but has reservations about how regularly he would be in Unai Emery's starting XI.
He likes their style, but the need to play top earner Mesut Ozil could restrict Arsenal from using another player with such flair and freedom in the same lineup.
Ziyech scored 21 goals and registered 24 assists for Erik ten Hag's side last term and primarily plays on the right flank—a position Arsenal are keen to fill.
Therefore, Ozil is apparently the hindrance to Ziyech's move to Emirates.
But while Arsenal takes their time as they decide how to spend a small transfer budget with limited wages, Ziyech is in a position of power to sign a deal that totally suits him, with sides in Serie A, La Liga and the Bundesliga also trying to sign him.
All eyes are set to see what will transpire before the end of this interesting summer.