Narok residents who had attended the Madaraka Day Celebrations at Narok stadium were left a sad lot after the Opposition Leader Raila Odinga was snubbed at the function.
After the celebrations, a good number of residents expressed their dissatisfaction with the way organisers of the event failed to give Rt Hon Raila Odinga an opportunity to speak.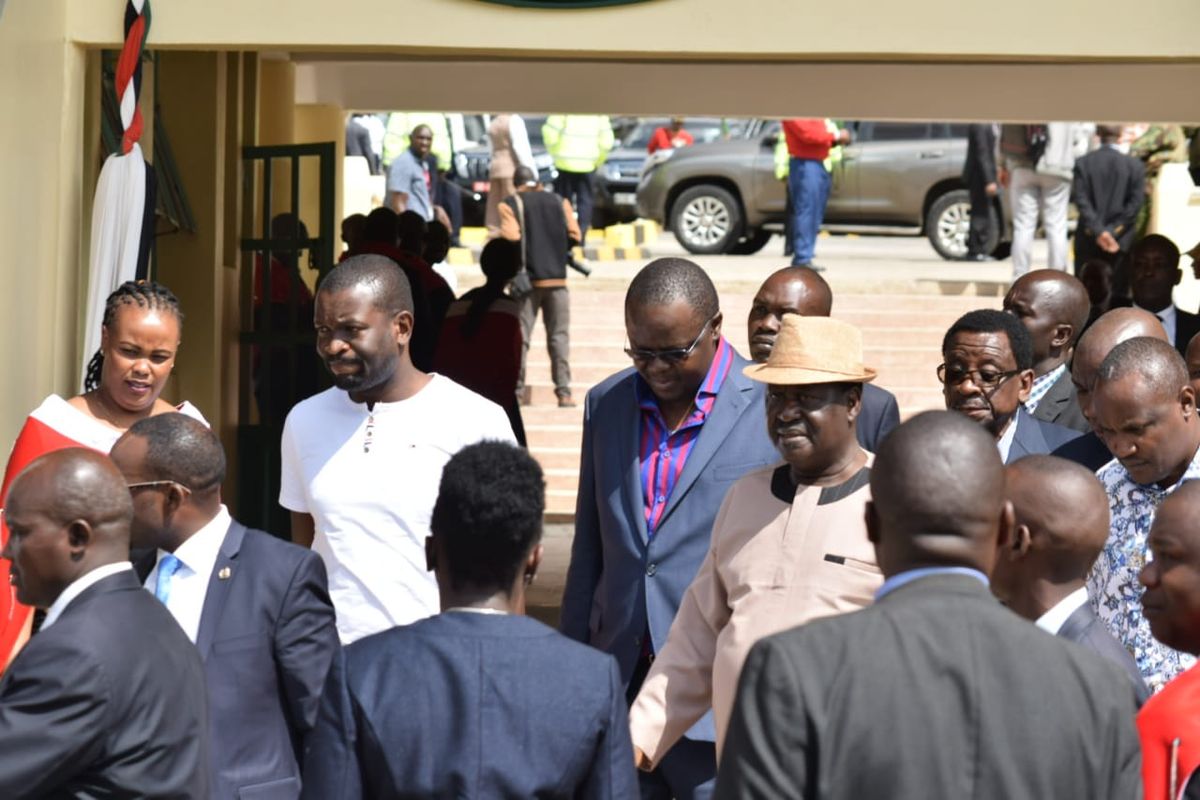 Raila was in the company of other top leaders in the country including President Uhuru Kenyatta and his deputy William Ruto. during the speeches, Dr. Ruto, despite recognising Raila's presence, did not invite him to address the people. When he mentioned Mr Odinga's name, there was general excitement in the field.
"Tuko na viongozi wengi sana, na hawezi ongea wote. Acha nimwalike mheshimiwa rais," he said. (We have many leaders here and they can't all address you. Let me invite the president)," said Ruto.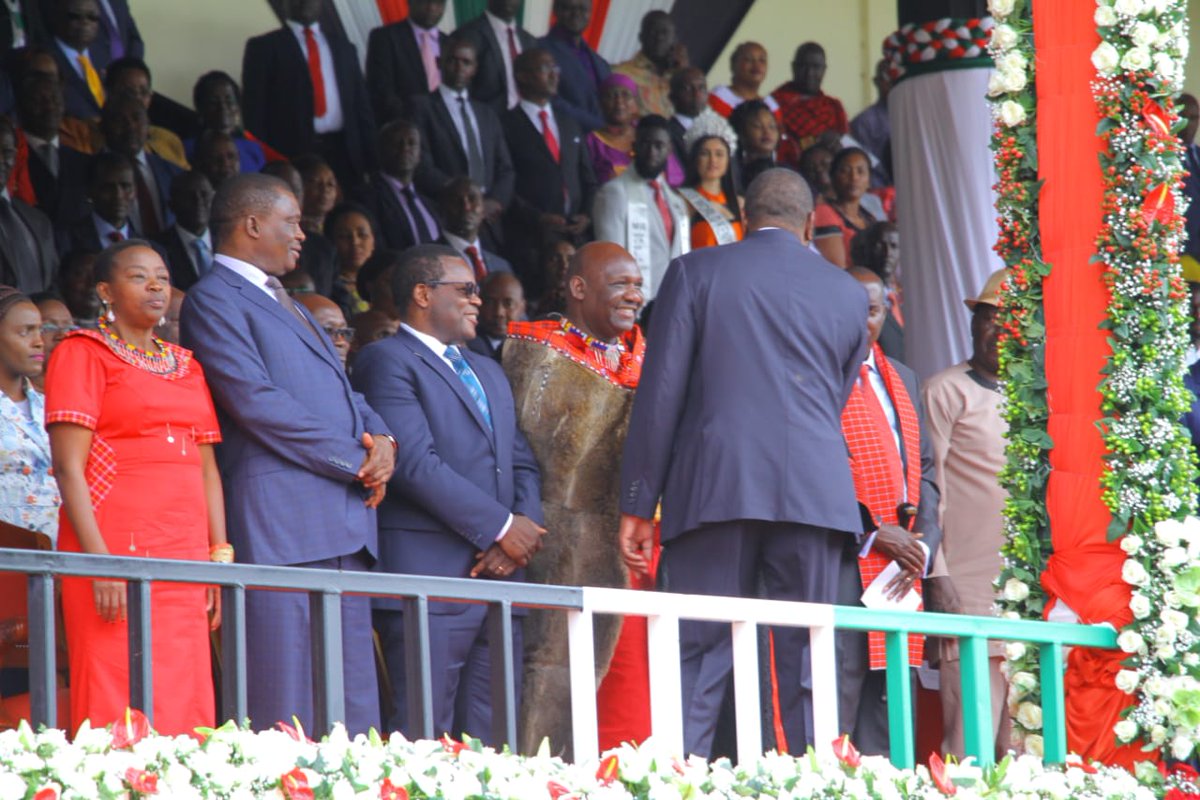 When he was introduced by the Deputy President, the crowd showed their love for the opposition figure by turning into defeaning cheers the moment Raila's name was mentioned.
This was the same case as Raila left the stadium after the celebrations were over. The crowd went viral as Raila went atop his car waving at them.
Bozzi Boziana faulted the protocol at the celebrations for denying Raila an opportunity to greet the people.
"It was along waited by the residents … how could the cartels deny a person who commands 70% of voters chance to greet the nation on a National Day? Hapo walijiangushaa, Agwambo is loved across the country," Boziana said.
Ruto and Odinga have been at loggerheads in recent weeks, with the DP accusing the former premier of being involved in the fake gold scandal.
"Raila should carry his own cross on the gold issue and stop putting in jeopardy job and business opportunities for thousands of Kenyans in UAE,"  said Ruto
Although Odinga has not hinted on whether he will be contesting for the presidential seat in 2022, chances are high that he will be in the ballot. DP Ruto's presidential bid is on the contrary clear as the self-proclaimed hustler will be on a mission to succeed his boss, President Uhuru Kenyatta.
DP Ruto is currently perceived to be the Rift Valley's kingpin and he has the support of a majority of residents from his home region who have maintained that their son should rise to the presidency.
Raila is jealous of Ruto's supremacy in his home region and is trying so hard to dilute the popularity of the man who draws his roots to Sugoi village in Uasin Gishu county.