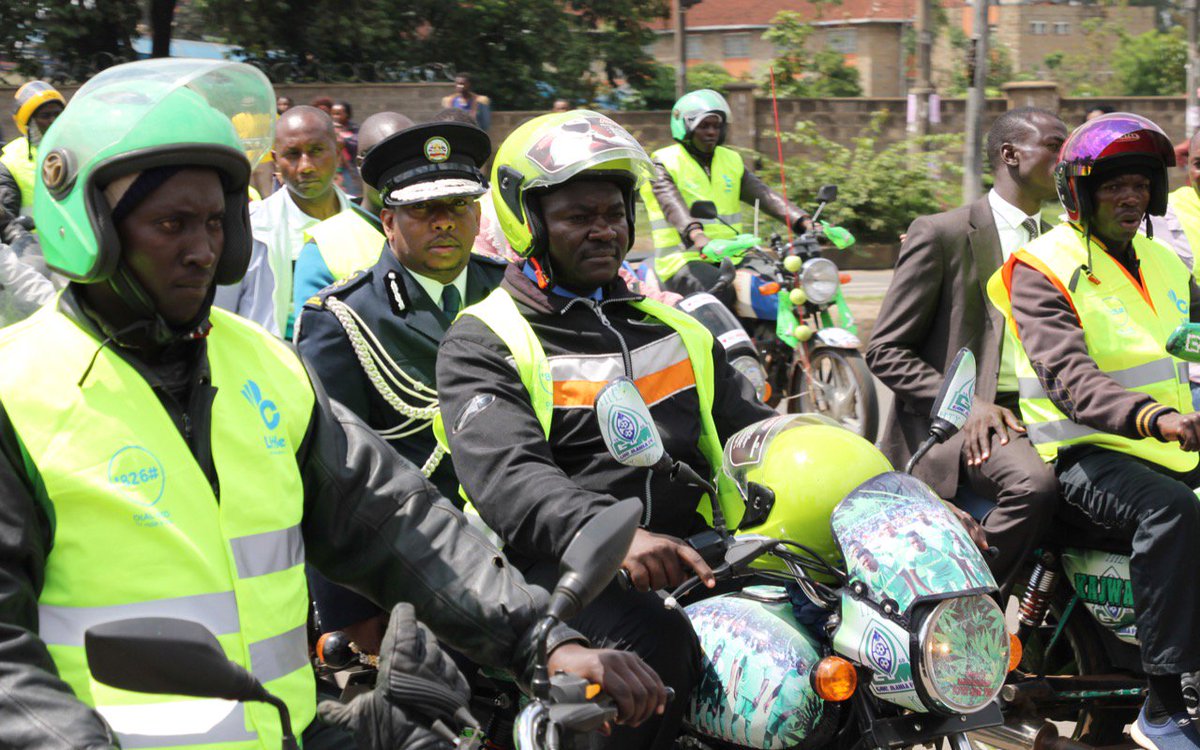 Nairobi County  Governor Mike Sonko will always find a way to stand out among the rest.
While all eyes were on the Madaraka Celebrations in Narok County, the Nairobi County Boss Mike Sonko brought the city to a stand still when he decided use a boda boda to attend the 56th Madaraka Day celebrations .
The controversial governor arrived at Nairobi Pumwani Police grounds dressed in a full police attire followed by a  fleet of honing motorbikes.
Attending the 56th #MadarakaDay celebrations in Nairobi at Pumwani Police grounds.#HappyMadarakaDay pic.twitter.com/xFwioTHZXM

— Mike Sonko (@MikeSonko) June 1, 2019
Sonko's moved which he shared on his facebook live right from the City Hall attracted a lot of attention with majority congratulating him for associating with the 'wananchi;
Sonko and his theatrics… pic.twitter.com/8nHBQVBCvW

— kalekachali (@kalekachali) June 1, 2019
It is not the first time that the flamboyant Nairobi County Boss has pulled such stunts. Rcently , Sonko stormed the interwebs chewing Miraa like no one's business.
Most self-declared righteous Kenyans with itching fingers,  pounced on the Nairobi governor like a pack of hungry hyenas condemning his actions.
Sonko again, who has been overseeing the beautification project in the city, was as well spotted in casual laborer's outfit as he took to the Uhuru Highway to pick up litter while inspecting the vegetation along the busy road.
The governor divulged that he personally took to inspect the progress of the programme to ensure it was all running accordingly.
Today after Sunday service, I took my time to inspect our beautification programme in the CBD and major highways especially now that we are hosting the 1st UN-Habitat Assembly from tomorrow at the UN-Habitat headquarters. pic.twitter.com/rQYNoMlK0D

— Mike Sonko (@MikeSonko) May 26, 2019
Astonished motorists cold not help but snatch at the chance to engage their governor in a rare public appearance without the typical security detail.
We are today inspecting our beautification projects by our Ng'arisha Jiji team. I'm appealing to all Nairobians to support our initiative to restore the City's glory as the "green city in the sun". https://t.co/x4K5qpKcsZ

— Mike Sonko (@MikeSonko) May 26, 2019