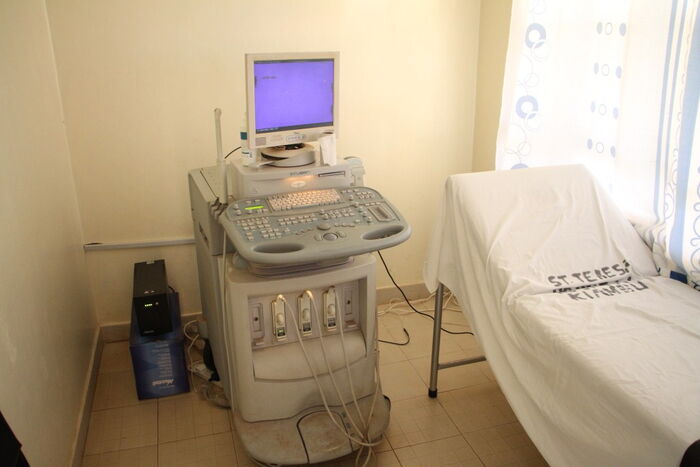 St. Teresa Maternity & Nursing Home in Kikuyu, Kiambu County, where a woman died while giving birth, is a condemned facility.
The Medical Practitioners and Dentists Board was on Thursday forced to close down the hospital following the bizarre incident of negligence.
According to the board, the action was taken after public outcry that patients seeking services at the hospital were allegedly being mishandled.
The deceased, Hellen Wanjiru was reportedly taken to the hospital where she was supposed to give birth to her third baby but developed complications during delivery.
According to a relative who narrated the incident on social media, Ms. Wanjiru arrived at the hospital at 8:30pm but was only attended to at around 11pm.
Medical personnel are said to have informed her family members that she would deliver through Cesarean Section (CS); only for them to later discover that she was dead.
They then brought the facility to a standstill demanding answers as to what happened to their kin and, by the time police officers arrived on scene, the doctor and nurses involved in the botched surgery had already fled the facility.
"In view of the above complaints, the Medical Practitioners and Dentists Board, Nursing Council of Kenya and the County Government of Kiambu carried out a joint inspection and clinical audit whose preliminary findings identified glaring gaps which cannot be sufficiently addressed while the facility is still in operation," read the statement signed by the Board Chair, Dr. Eva W. Njenga.
The facility's medical director Dr. Moses Mwaura operational licence has also been cancelled.