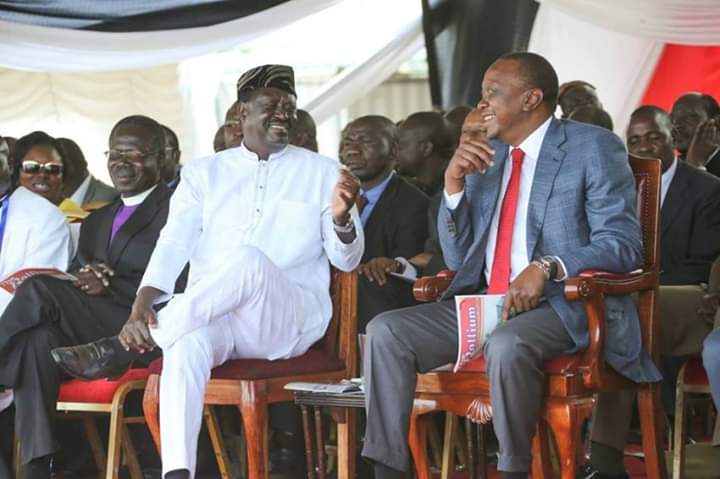 President Uhuru Kenyatta was on Tuesday accompanied by Raila Odinga the Africa union high representative for infrastructure to seek an additional Sh368 billion loan to extend the SGR to Western Kenya.
The two will also attend the Belt and Road Initiative (BRI) forum in China before the president proceeds to Saudi Arabia on Sunday.
Prior to the trip, Raila said that they are optimistic the Chinese Government will give Kenya the over 300 billion loan to extend the SGR from Naivasha to Uganda.
"I will be part of the delegation that will accompany the President to the Asian country next week. The new SGR line will extend from Naivasha to Narok, Bomet, Sondu and finally Kisumu," Raila said.
He said the new move is meant to ease trade within the East Africa region.
However, the move has been highly criticized by Kenyans who believe the opposition leader has sold his 'political' soul to the president.
Raila was the harshest critic of Uhuru's administration especially the thirst for the ballooning public debt. He is now the biggest supporter of anything and everything the president decides to do.
Raila's March 9 2018 handshake between him and president Kenyatta-one that helped quell chaos after the disputed 2017 presidential elections has arguably made them best of buddies.
Concerned about his legacy and confronted with the possibility of the country imploding into pieces under his watch, Uhuru had no option but to tame the opposition leader.
This will ensure Raila doesn't get all he bargained for. In the meantime, he's throwing bones to him to keep him busy, and his base excited, as has been seen in the recent state appointments, while he takes the meat.
After calling Raila "the lord of poverty" he's now in the forefront marketing Raila to his supporters while churning out propaganda against the deputy president.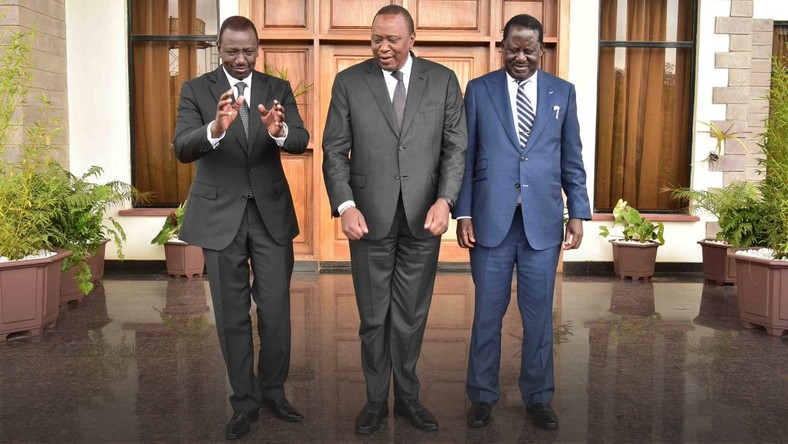 The intention is to make Raila and his supporters feel that the president's men who were previously hostile to him have now fully accepted him and that DP Ruto is isolated.
Only time will tell!