Tottenham once again revived their hope for a top-four finish after they showed a brilliant display against Brighton on Tuesday.
A late goal by Christian Eriksen in the 89th minute ensured that Spurs bag all the three points and set them firmly on the third position in the Premier League standing.
Apart from the joy of winning, Pochettino boys maintained a winning trend in their new stadium on April 3, 2019.
Since then, Spurs have gone against all odds and at least won every match played in their new stadium.
They began by beating Crystal Palace 2-0 the same day they were opening their new field.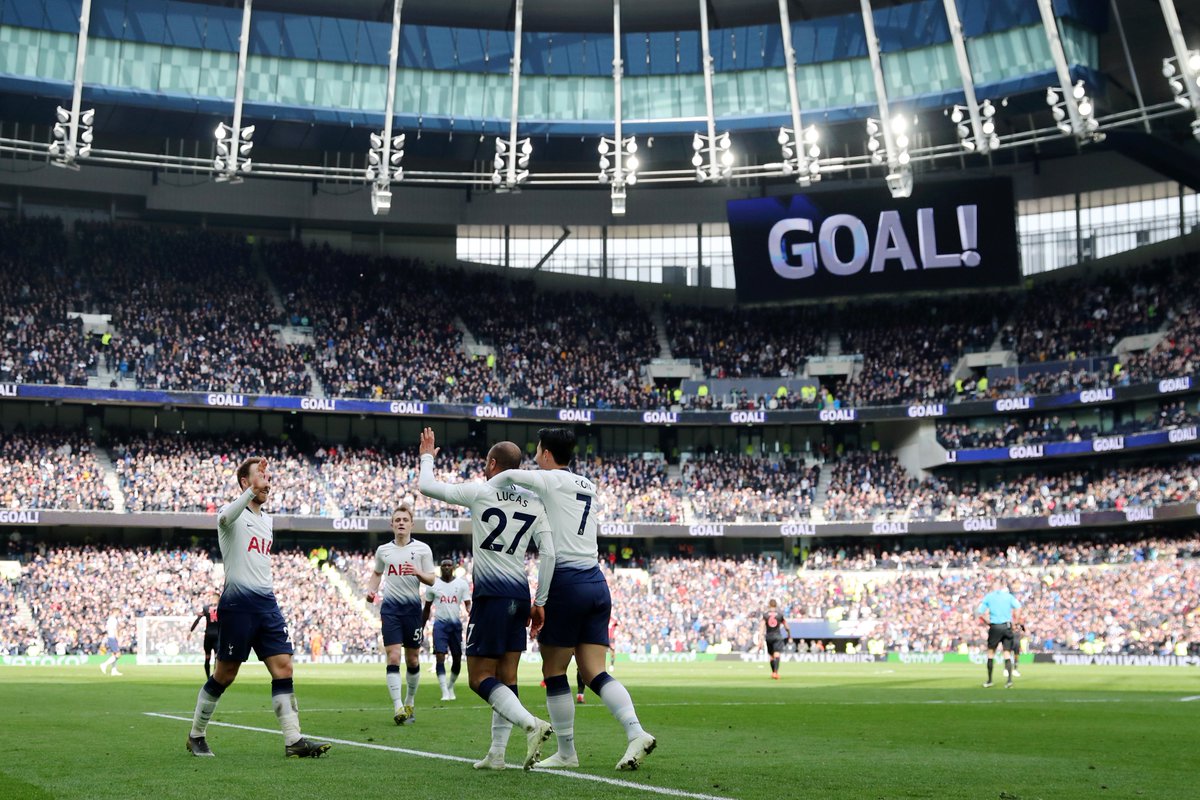 They later met Manchester City and thrashed them 1-0, then came Huddersfield, who they defeated 4-0 and the recent Brighton who suffered a 1-0 defeat at the new stadium.
Notable, not only have they just won at home but also kept a clean sheet record in all the played matches.
Tottenham are now third in the Premier League table with 70 points after playing 35 matches, 3 points ahead of Chelsea who are in the fourth position.