After ODM resolved to expel Malindi MP Aisha Jumwa from the party, DP William Ruto has come out to defend and question the motive behind her discharge.
On Friday, the DP cast aspersions on ODM's decision to expel Jumwa yet their association was in the spirit of the handshake since he is the second in command in the country.
Dr Ruto called out ODM over what he termed as hypocrisy for advocating for women in governance but dismissed Jumwa who was elected to represent the people of Malindi.
"You who've masqueraded as champions of women, now in your true colours expel a woman elected in her own right after defeating men," DP Ruto stated.
"Blackmailing her to kneel and worship you as an 'apology'. Crime?associating with elected DP of GoK you have 'handshake' with. Tragically deceitful," he added.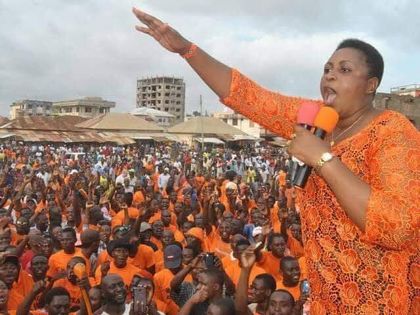 His remarks come in the backdrop of brewing storm between Ms Jumwa and ODM Party leader Raila Odinga over the former's association with DP Ruto.D
Jumwa was asked by Raila to apologize but she responded on Wednesday saying that she would not apologize for her to remain in ODM party.