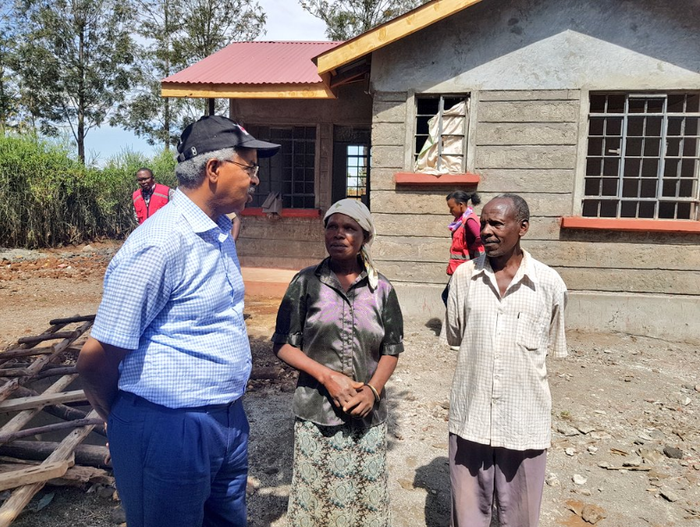 Finally 37 families that survived the Solai dam burst tragedy are set to move into cosy new homes constructed courtesy of the Kenya Red Cross through government funding.
Speaking to the area residents on Monday, Kenya Red Cross Secretary General Dr Abbas Gullet assured the residents that the entire rehabilitation process was nearing completion.
According to official reports from the NGO, occupancy is expected to take place in the next few weeks.
"In a few weeks to come, all the 37 houses that we had started to construct in Solai with funding from the Kenyan Government will be completed," the Secretary-General affirmed.
The international NGO had partnered with the Kenyan Government to roll out a shelter reconstruction programme in the area to support the families.
The construction of the 37 houses for the families affected by the Solai tragedy began in 2018.