It's no secret that AC Milan are in desperate need of midfield help. Devastating injuries to starters Lucas Biglia and Giacomo Bonaventura have drained all the team's creativity from the middle of the pitch. As of now, the only healthy and notable centre midfielders are Tiémoué Bakayoko and Franck Kessié. Although talented in their own right, Bakayoko and Kessié are more defensive than creative. With this being said, a cut-rate deal for Cesc Fàbregas may be Milan's solution.
Can Cesc Fàbregas Solve Milan's Midfield Woes?
What Could Fàbregas Bring?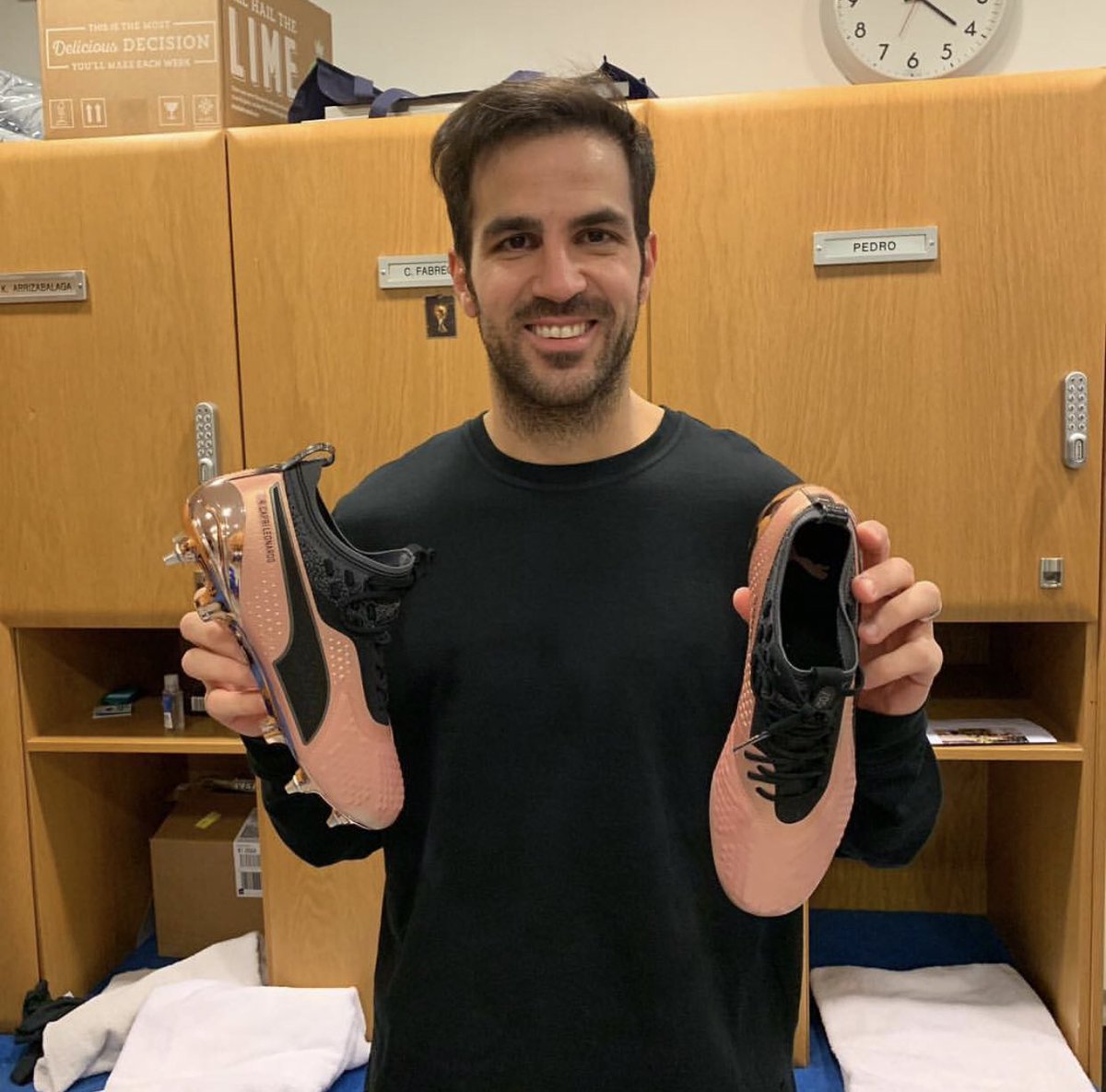 First of all, Fàbregas has declined from his Arsenal and Barcelona days. There is no going around that fact, but he brings a dimension of play missing from Milan's midfield. He has also lost his place in Chelsea's midfield pecking order. This comes to no surprise, however, as Chelsea's midfield boasts talent such as Jorginho, N'Golo Kanté and Mateo Kovacic.
Fàbregas brings loads of experience along with the talent of creating chance after chance and envisioning openings before they happen. Always patient on the ball, Fàbregas will never hesitate to whip in a deep ball or cross to his liking. Bakayoko and Kessié, simply put, lack the vision and skill to supply forwards like Gonzalo Higuaín and Patrick Cutrone.
Gonzalo Higuaín
The Chelsea man would also relieve fellow Spaniard Suso of his creative duties. Milan far too often rely heavily on Suso to create something out of nothing. This has been even more evident this season due to Hakan Çalhanoglu's dip in form. This makes Milan's attack too predictable, as opposing defenders typically now a cross is coming from the right side if Suso opts not to cut in and shoot. Linking up two successful veterans like Fàbregas and Higuaín in a league where older players often see success simply makes sense.
How Would Fàbregas Fit?
Purchasing a natural midfielder like Fàbregas would allow manager Gennaro Gattuso to return to his preferred 4-3-3 formation over his makeshift 4-4-2 created due to the ongoing injury crisis.
Bakayoko would certainly start as the defensive midfielder due to his ongoing form and impressive performances. Slotting in Fàbregas next to him would be wise as it would allow the Spaniard to focus more on creating chances and less on tracking back.
Kessié would most likely fill in the last midfield spot as last season he saw himself play to the side of Biglia and not strictly in the centre of the pitch. Incoming arrival from Flamengo Lucas Paqueta, however, may challenge for a spot a lot earlier than many believe. Paqueta, already a household name in Brazil has the potential to become world-class.
This is evident due to Milan having to beat out teams like Barcelona and Paris Saint-Germain for his signature. Fàbregas, however, due to his proven talent and experience would certainly secure a starting position.
Congratulations to this wonderful player @hazardeden10 for reaching 100 goals with @ChelseaFC ?? pic.twitter.com/XkLQUKixxe

— Cesc Fàbregas Soler (@cesc4official) December 26, 2018
Make no mistake, a Milan deal for Fàbregas is nowhere near completion. As of now, it is just a circulating rumour. Due to him seemingly being frozen out of Maurizio Sarri's squad, the media has reported that Fàbregas and Chelsea might mutually agree to terminate his contract.
This would be ideal for Milan as they currently have Financial Fair Play regulations creeping up behind them and they already coughed up 35 million Euros for Paqueta.
Milan currently have a challenger, however, as Fenerbahce have begun to express heavy interest in the midfielder. The Turkish side may be prepared to purchase Fàbregas outright from Chelsea, not having to wait for his contract to be terminated.
With their biggest goal being a return to the Champions League, expect more and more rumours surrounding Milan this next month.