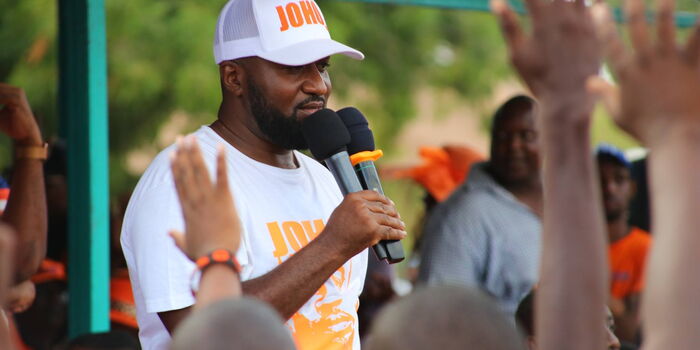 Mombasa County Governor Hon. Ali Hassan Joho as popularly known 001 has pulled a classic one to end the year by buying out the biggest jump off party #NRGWave show for his county to usher in the year in style.
The #NRGWave ultimate jump off plan will take place at the Mombasa Sports Club with performances from Sautisol fresh from their Melanin tour and Tanzania's King Kiba (Ali Kiba) amongst a host of super DJs including DJ Wesley, DJ XClusive, DJ Kace and DJ niche.
#NRGWave is the last in the series of coast parties dubbed the #NRGShowdown that have been taking place from 26th December with the Sold Out Wasafi Festival that took place at the same venue bringing the coastal town to a halt on Boxing Day- with a string of performances from Kenya and Tanzania top acts.
The #NRGTurnup took place on 29th December at club Samba to usher in the #NRGWave that will close the year that has seen NRG Radio host the biggest parties across the country with big industry names including Rick Ross and Kenny Latimore amongst others.
The #NRGWave is going to be historic marking a year since the first one that was held last year at Wild Waters with 12 artists, 12DJs and 3 MC's. The jump-off party was a pre-cursor to the launch of the radio station that went live in April and has since launched in 4 other cities including Mombasa 96.3 FM, Eldoret 98.4 FM, Nakuru 93.5FM and Kisumu 94.8FM.
The show is sponsored by Mombasa County, Sarova White Sands Hotel, Tusker, Smirnoff, Mo Sound Events, Film Studios, Silverstone Air Services and Airtel
Join the county of Mombasa as it ushers in the New Year with the #NRGWave, a wave into the new year you definitely do not want to miss out on.