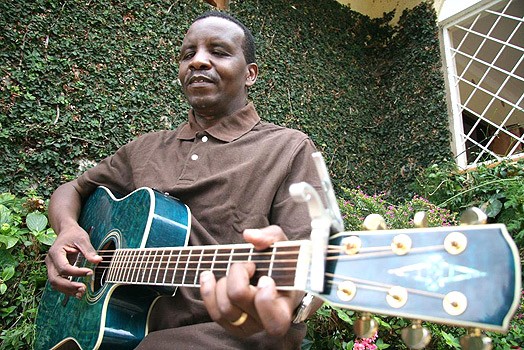 Renowned Kenyan Gospel singer Reuben Kigame has challenged Deputy President William Ruto to use his newly acquired Doctorate of Philosophy (PhD) degree to distinguish himself from other politicians.
The musician congratulated the DP for attaining a PhD out of individual effort rather than seeking honorary doctorates saying Ruto's award came with additional responsibilities.
In his Facebook post, on Saturday, December 22, Kigame, also a Christian apologetic, told Ruto he hoped he would distinguish himself as a person that would lead with dignity and knowledge of a learned man.
"Thank you also for setting the pace in pursuit of an earned doctorate in a world where many leaders, politicians and clergy alike, are contented with honorary degrees. My hope is from today, you'll distinguish yourself as someone who speaks and leads with knowledge of a learned man," said the musician.
He said since the DP had indicated the DP's interest in the 2022 presidential contest, he needed to be keen not to fall in the list of other politicians who acted without decorum.
"We hope you never succumb to politics of mudslinging, temper, careless promises, fist-fighting and name calling which most of our politicians are accustomed to. May you wear that distinction well," Kigame expounded.