They say actions have consequences.No one understands this better right now than legendary Ugandan musician Jose Chameleone who recently missed out on an opportunity to pocked a substantial amount of money after misbehaving during his concert dubbed Saba Saba
The singer on Friday, December, shook revelers at his concert held at the Lugogo Cricket Oval after misbehaving in front of government officials who had turned up to support him.
Everything was flowing smoothly until when Uganda's State House Chief Whip Ruth Nankibirwa was invited to the stage to address revelers.
No sooner had Ruth concluded her speech than the musician dramatically grabbed the microphone from her in a move that shocked many.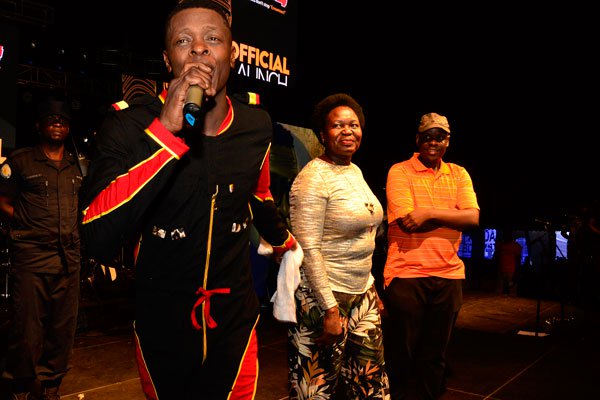 The State House senior official was left with no choice but to get off the stage a disappointed woman. Chameleone's move angered countless Ugandans who termed him disrespectful.
According to reports Ruth had with her a cheque of KSh 800,000 which was a gift to Chameleone from the Ugandan State House. However, the State House official kept the cheque following the embarrassing moment.
Sources intimate to Ugandan State House revealed Ruth was supposed to hand over the cheque to the singer after finishing her speech.