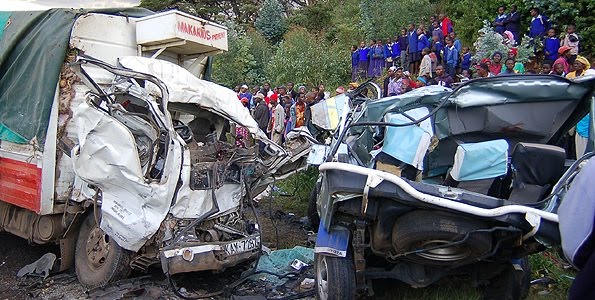 Every time in the headlines hit us with the news of road accidents, we never picture that the death toll, if put together could be so high. Three people dead in a road accident does not sound like such a big deal until all the deaths are put together that's when you realize that road accidents are actually a national problem in Kenya.
A shocking report has today emerged and it shows that road accidents in Kenya this year have claimed the lives of 2,626 people and seen 3,240 injured. This is no doubt a worrying statistic, something that the government is hoping to change.
Think about, this means that close to 6000 people have been victims of road accidents and it's just November.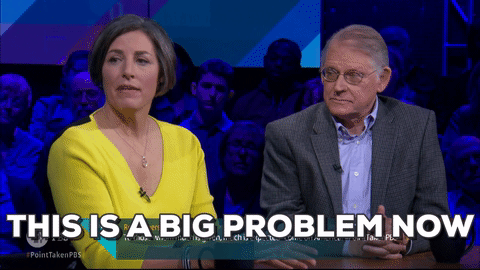 According to the report, Nairobi is leading in the number of road accidents recorded followed by Kiambu and Nakuru. The high number of accidents in the country has been attributed to speeding and drunk driving.
Director of the National Transport and Safety Authority (NTSA), Francis Mejja said that private vehicles are involved the most in road accidents. According to Mejja, 92% of these accidents are caused by human error, with mechanical problems accounting for 5% while environmental issues are to blame just three% of the time.
Mr. Mejja was speaking at a road safety workshop to discuss ways in which sanity can be restored on Kenyan roads. The workshop was attended by Cabinet Secretary for Interior Fred Matiang'i, Cabinet Secretary for Transport James Macharia and Inspector General of Police Joseph Boinnet.
Mr. Mejja urged the police to strengthen security checks on the roads in a bid to tame rogue drivers as well as impound unroadworthy vehicles.
Inspector General of Police Boinnet assured Kenyans that the police force would be extra thorough as the festive season nears and will also exploit the use of technology.
"We have set up six teams to support the various county teams during this festive season.  We have commenced the use of technology in Mombasa and Nairobi to make it easy to report incidences of offenders of the traffic laws," said Boinnet.
On the other hand, Interior Cabinet Secretary Fred Matiang'i announced that the government is on a mission to go after rogue insurance companies over failure to compensate accident victims. This comes after Director of Public Prosecutions, Noordin Haji ordered the IG of Police to investigate the insurance company that covered the bus that killed 58 people in a fatal accident at Fort Ternan a month ago.
With the Christmas season checking in, Kenyans are known for travelling up country and to other holiday destinations to celebrate the festivities with loved ones. Do you think the government is doing enough to ensure the road safety of its citizens?