The loudest national cries the nation have heard for the last few months are from from maize farmers. They have been in constant tears for quite a while now. But they say pain does not last forever. Their manna is about to start falling from heaven.
Do you agree that enough is enough?
Members of Parliament now want the government to buy maize from farmers at Sh3,200 per 90kg bag and not Sh2,300 set by Strategic Food Reserve Trust Fund (SFRTF) on Monday.
The MPs from the National Assembly Agriculture Committee said farmers will be the ones to bear losses if the price drops and this will affect production.
Moiben MP Silas Teren questioned why the prices were set to go down yet the government bought maize from traders at Sh3,600 last year.
"I want to understand if the farmers were involved in the decision-making when it was agreed that maize will be bought at Sh2,300. Was there anyone who represented them and again why would you buy maize at Sh3,600 from importers and fail to buy at the same price or at least the initial price of Sh3,200 from local farmers?" Teren wondered.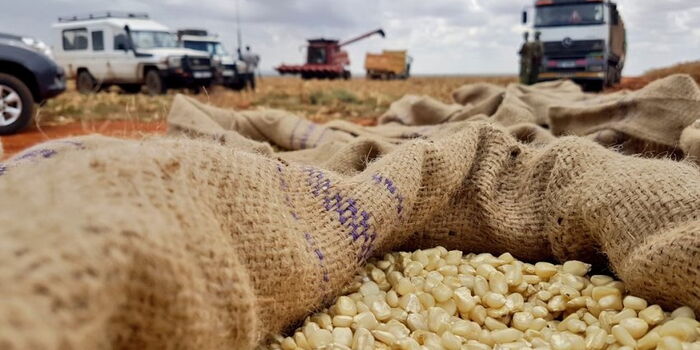 While appearing before the committee to shed light on various issues affecting maize farmers, Agriculture Cabinet Secretary Mwangi Kiunjuri said the Strategic Food Reserve Trust Fund is the one mandated to set the prices.
"Mr Chairman, we have also looked at the challenges we are facing today and one of the major challenges we have is that farmers are not able to access the market. These lucrative prices we are offering are meant to benefit the actual farmers; the poor farmer who should benefit from good prices and also the input," he explained.
The legislators, however, asked the CS and ministry officials to review the prices, stating that farmers need to be supported if food security – which is one of President Kenyatta's Big Four Agenda – is to be achieved.
On matters politics, Kiunjuri said that some of his critics are taking advantage of the issues facing his ministry to attack him on an individual capacity.
He cautioned those politicizing the matter, urging them to respect him because he is a family man besides him being a State officer adding that his dignity is more important than his job.
"I state clearly that those people who are taking advantage through social media and other avenues to criticize me as an individual should stop.  And chair, remember I have a family therefore when things are said about me I have some things to defend also because I will not be a minister forever but I will be with family forever.  If you were to ask me today to remain a minister or retain my dignity, I would choose my dignity and walk home," he outlined.