Manchester United fans have come out gun blazing to taunt their attacking midfielder Jesse Lingard on social media after Nemanja Matic makes admission on Mason Greenwood.
Lingard was once a fans boy, who graduated from the club's youth academy, and signed a professional contract in the summer of 2011.
His fine display and growing masterclass earned him a name and a position in United's first eleven. Most remembered moment was his awful dance celebration in the Red Devils' 3-1 victory over Arsenal at Old Trafford in December 2017.
Things turned around all of a sudden and the 27-year-old drastically dropped in form, losing his position in the first team and making a paltry appearances.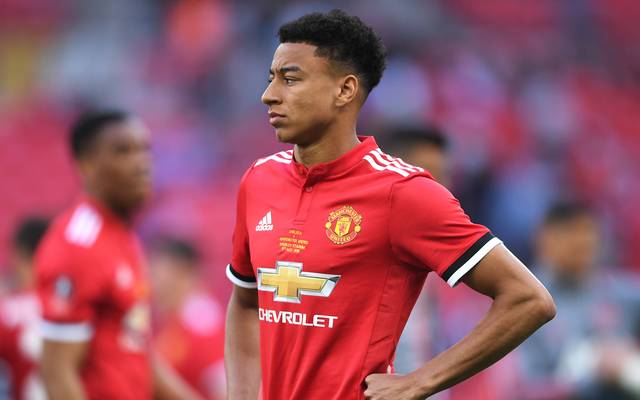 And United fans have not let him go- they keep on taunting him at the mention of his name. Recently, the provocation was stirred by Nemanja Matic's statement during an interview.
Matic said; "I'm 31 now, and some of the players are 10 years younger than me. I speak more to players my own age, like Paul [Pogba], David [de Gea] and Juan [Mata], but I sit next to Mason Greenwood in the dressing room, so we've got to know each other too."
Matic's sitting next to Mason Greenwood sounded more interesting in that remark. United fans took it to appreciate the Serbian for not getting closer to Lingard, and not allowing fans love, Greenwood to be associated closely with the Brit flop.
Below are some of the comments Man United fans made during that undeserved attack against Lingard.
This is the perfect environment for Mason. The experience Matic has and can teach Mason could be so crucial to his career

— Naste (@Naste41842092) May 7, 2020
Think Ole put Greenwood next to Matic on purpose imagine if he was next to lingard.

— ✡️ (@P6____) May 7, 2020
You'd better not sit next to Lingard

— gaber (@mohareb_7) May 7, 2020
No wonder Pereira turned out to be as shite as Lingard.
Lingard-14
Pereira-15

— Urchy's Designs (@UcheJam28) May 7, 2020
Reason why Fred's attacking has improved significantly

— Urchy's Designs (@UcheJam28) May 7, 2020
Greenwood and Matic 😍

— Jordan (@xfplmaestrox) May 7, 2020
This is a usual happening in football and nature of fans- they will always love you when you are in good form. But they will turn against you when it dims on you.