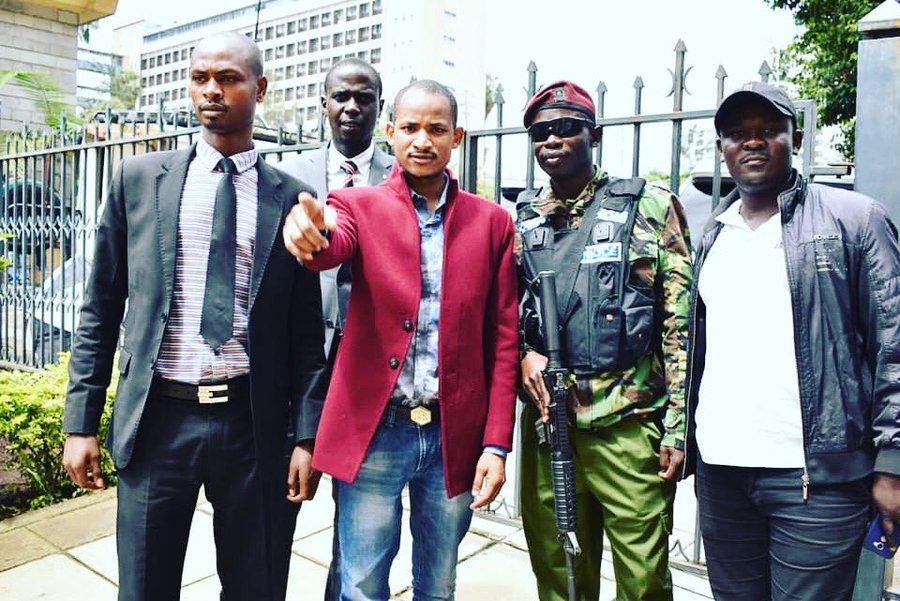 Embakasi East Member of Parliament Babu Owino has caused a stir online after he rated himself as the best Kenyan MP.
Taking to his social media account on Sunday, January 5, Babu also urged other Kenyans to migrate to his constituency, Embakasi East, which he claimed was slowly becoming a 'city within Nairobi City'.
"I am the best MP in Kenya and I will give my people the best services within my five-year term. I urge other Kenyans to come stay in Embakasi East which is slowly becoming a city within Nairobi city. God bless Embakasi East City," he said.
However, his remarks did not augur well with a number of his constituents who claimed the MP was stretching the facts a bit too far.
"Ooooooh!! please!! they come stay in area that don't even have better roads no public primary school come on bro the problem Tassia people are facing [sic]," one Twitter user said.
"@HEBabuOwino infact Embakassi East is becoming ushago in the city and not as per ua perception. We no-longer have potholes but they r now boreholes on the road. Fanya research then u retweet [sic]," added another resident.
"Embakasi East is the least developed constituency. I wonder how can you thumb-chest yourself for no good reason. You will never lie to Kenyans again especially people of embakasi east constituency that you are making them a city! Maybe you're building it on air. 2022 is not far, we are marking your exams and we will release the very results by that time," a disgruntled Nyakundi Wilfred said on Facebook.
Nyayo estate gate B and D road is in deplorable state. When did you become the best. Who rated you?

— Hudson Mghanga (@MghangaHudson) January 5, 2020
Did I miss a referendum or was it crowd sourced to determine how are the "best MP" in Kenya or its a figment of fertile deranged mind? U are a total excuse for a goon

— Ibra Khaaye (@IbraKaaye) January 5, 2020
The youthful ODM legislator was named the best Kenyan MP during the 2019 Mashujaa Awards held on November 21, while Kiambu lawmaker Kimani Wamatangi was named Senator of the year and Nairobi Governor Mike Sonko took home the governor's award.