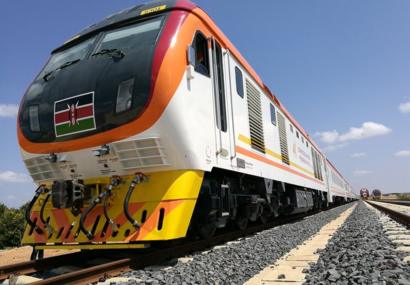 The festive season just began and many people are planning to travel to the coast with their friends and families. Since the Standard Gauge Railway to Mombasa was launched, many people choose it as their preferred mode of transport as it is cheap and convenient.
If you have never been on the train, here are a few rules of conduct to observe when travelling on the  SGR.
Avoid getting rowdy
It is important to remember that you are not the only passenger on the train hence keep the noise at a minimum. Try and contain your excitement and respect the other passengers. Also, try and make friends and conversation while on the train.
Dress appropriately
As in every code of conduct, even on the SGR, wear appropriate attire. Avoid wearing skimpy and revealing clothes. Save those for the beach.
Save the alcohol for the destination
Alcohol on the train is banned after a few people misused the privilege. Alcohol also has the effect of making people do crazy things so it is advisable not to travel when under the influence.
Mind others when taking selfies
If you don't take a selfie, were you really there? Taking selfies that invade other people's privacy is unacceptable. So, when taking your pictures, mind the angles so that you don't include strangers in your picture.
Stick to your seat
Many people have the annoying habit of seating on the window seat despite it not being their allocated seat on the ticket. Don't do it!
Arrive an hour in advance
It is always advisable to get to the train terminal early and in advance to avoid waiting on the line for long.