Sauti Sol lead vocalist Bien Aime has excited fans globally after a video of him caressing balls ent viral.
The talented musician who was a proud member of team mafisi before going down on one knee for his bae Chiki Kiruka has proved that it is quite difficult to leave the sexual humour behind.
In the video Bien posted to his 162,000 Instagram followers, Bien is seen caressing a big pair of balls. The balls are attached to a tap made in the structure of the male reproductive anatomy.
The green tap is located in Gauteng in South Africa where the artist currently is enjoying his time.
"Ladies and gentlemen, we have a tap," Bien says as he begins caressing the balls.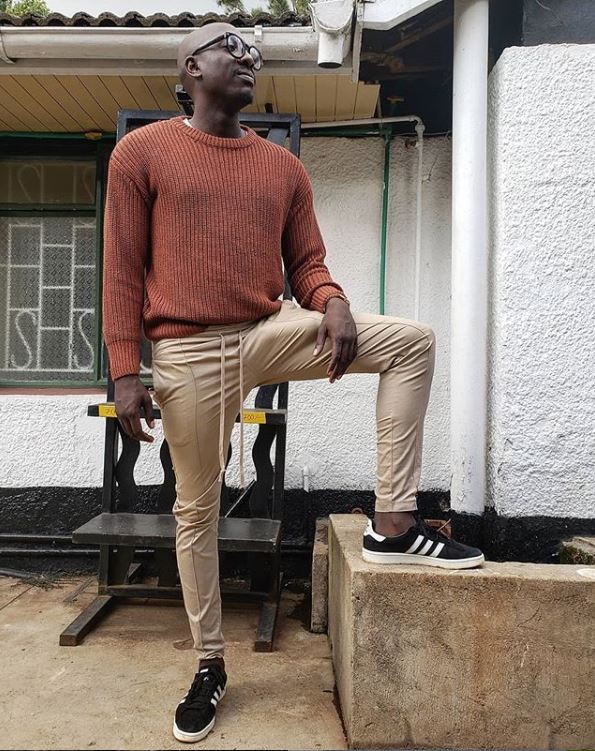 He is heard teaching his fans how to handle the balls.
"These are the balls of the tap. This is actually where we store the water," He says as he cups both balls with both hands.
"To get the water out of the tap, you need to do two things. You need to jerk the shaft, " he says as he grabs and jerks the shaft.
"And you need to open it a little."
"At all costs, protect the balls!" he says at the end.
The video has excited his fans so much.
Murky631 said, "Yaas… For those ladies who haven't seen balls… Thas it right there… Actually heavy 😂😂… Don't play with us now."
Check out the hilarious video below:
View this post on Instagram