Raila Junior Odinga, on Friday, hit back at Deputy President William Ruto over his remarks regarding the Kibra by-election results.
Raila Junior, while quoting the DP's tweet, dismissed Ruto's comments and insisted that Kibra constituency remains a political bedrock of the Orange party.
"Notice of Tenure, Kwa ground ni different, kula ndimu zako pole pole, TIBIM!!!(Things are different on the ground, Swallow your bitter pill moderately, Cheers!)," tweeted.
The son to Orange Democratic Movement(ODM) party leader Raila Odinga was reacting to DP's comments that indicated that the Jubilee party had served the Orange party a proper notice in the polls.
Despite the loss, the DP congratulated his candidate McDonald Mariga and his supporters claiming that the results were a testament to greater achievement in future.
"Thank you all our leaders and members for standing firm with Mariga our JUBILEE candidate.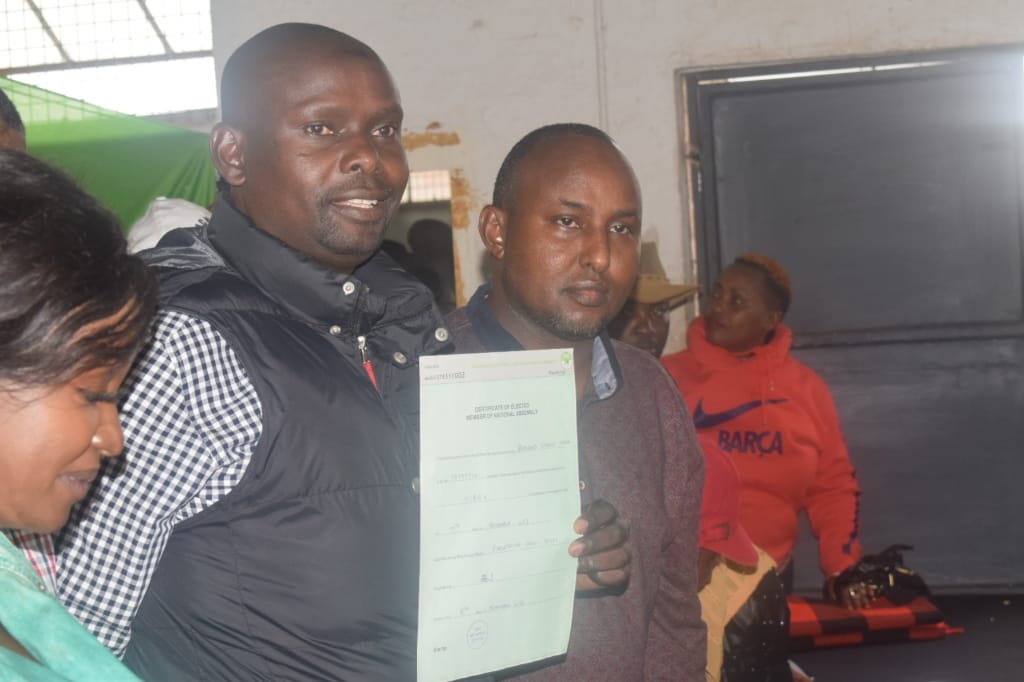 We have demonstrated unprecedented resolve in the face of many odds to proudly double our % presence in territory otherwise considered no-go & shaming those who betrayed our leader & party," tweeted Ruto.
The Jubilee candidate emerged the first runners up after garnering 11,230 votes.
The ODM candidate Bernard Imran Okoth, brother to immediate MP ken Okoth, beat 24 candidates in the poll after scoping  24,636 (59 per cent)votes.
ANC candidate Eliud Owalo had 5275(13 per cent) while Ford Kenya candidate attained 260(1 per cent) votes.
41984 (35.38 per cent) voters turned up for the exercise.