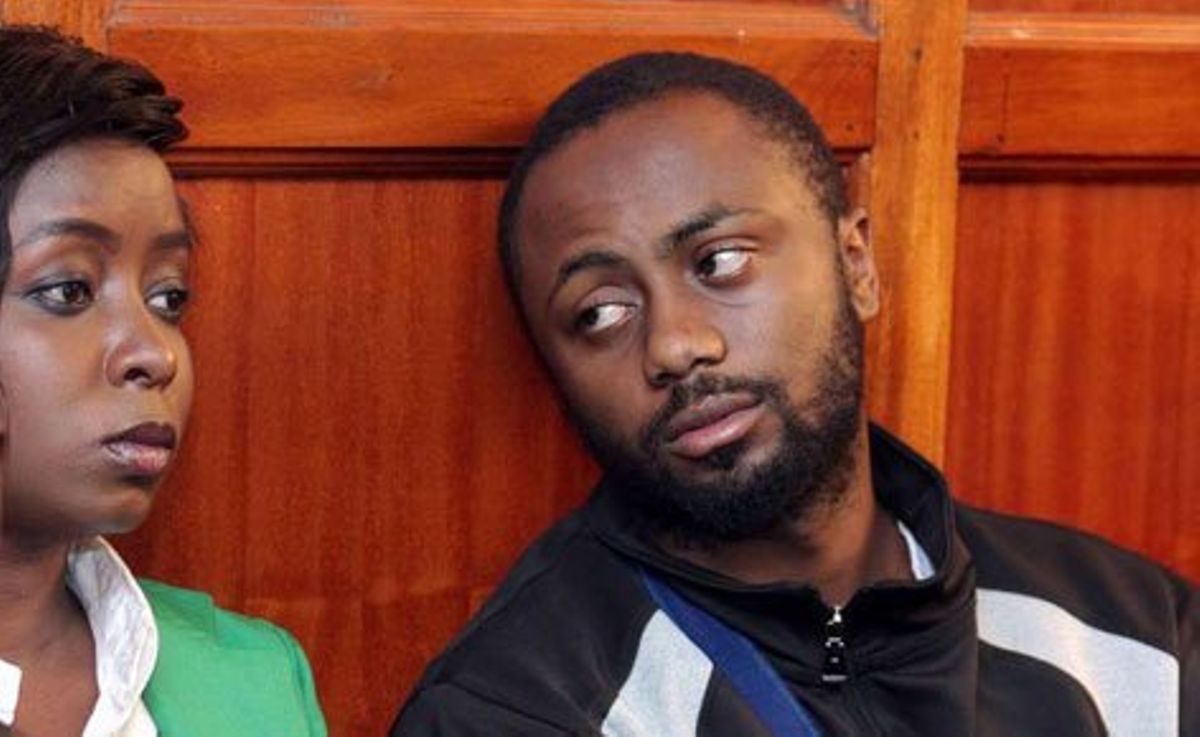 November is here and it's time to put that razor down as we asher in No Shave November challenge.
You are likely to see a lot of scruffy looking men around you because this is the time that men will 'compete' on who has a better beard once they let it grow out.
As usual, Kenyans have flagged off #NoShaveNovember challenge on Twitter with hilarious memes that will make your day.
'No Shave November' is a campaign that is all about embracing your hair, which many cancer patients lose during treatment.
It is also a month where men do not shave their facial hair and donate the money spent on barber and shaving tools and gear for charity.
Its aim is to raise funds for cancer treatment through the money you save on grooming this month. So go online or donate to a local cancer center.
In addition, create cancer awareness by starting conversations about your facial hair and the reasons behind it.
It started in 2004 by the Movember Foundation charity which aimed to raise awareness about prostate and testicular cancer.
Here are some of the hilarious tweets on #NoShaveNovember.
Jowie ,woman eater ,slay queen male version ,slay king ,Jacque Maribe, Eric Omondi#NoShaveNovember pic.twitter.com/atmzblbBsP

— Mt Kenya 001🇰🇪 (@itspeterkariuki) November 1, 2019
No Shave November

No Boyfriend November

No Money November

No Sleep November

No Idea What I'm Doing with my Life November

— Common Girl 💅🏻 (@girlhoodposts) November 1, 2019
#NoShaveNovember I haven't shaved for quiet sometime and don't ask me which parts pls

— ПΛ$ƬY KIПG 👑 (@hane_ron) November 1, 2019
No pubic hair, let alone a beard ( E don dey show little signs tho)😂😂😂
God already made me a #NOSHAVENIGGA😂😂😂
#NoShaveNovember pic.twitter.com/3YLvW7yTzB

— Slim_pet (@osheypet) November 1, 2019
Beard guys to Beardless guys RN #NoShaveNovember pic.twitter.com/mRNBkOlcHu

— Raiyu🖤 (@raiya_rza) November 1, 2019
No Nut November or No Shave November? pic.twitter.com/uhSHM9wdhn

— This is Parslow 😉 (@TheRealParslow) November 2, 2019
So…
I'm not shaving this month. #NoShaveNovember Day2 pic.twitter.com/TAXMXpIZJn

— Fata (@FataIsHungry) November 2, 2019
No pubic hair, let alone a beard ( E don dey show little signs tho)😂😂😂
God already made me a #NOSHAVENIGGA😂😂😂
#NoShaveNovember pic.twitter.com/3YLvW7yTzB

— Slim_pet (@osheypet) November 1, 2019
Smile if you love men's prostates. #NoShaveNovember pic.twitter.com/oqqkWNZefU

— SumBum (@SumBumSZN) November 2, 2019