With the runaway cases of corruption and joblessness among the many educated youths in the country, what will you tell of President Uhuru Kenyatta if given chance to talk to him?
In reference to a social media post by K24 TV over the state of unemployment, many Kenyans expressed hopelessness over the future.
In an interview that is set to be held on Sunday between Punchline show host Ann Kiguta and renowned economist David Ndii, the overriding topic, in all appearance, will be the state of unemployment in the country.
The economist who once suggested that Kenya should undergo secession is expected to shed light on the issue of employment and the tough economic condition that is leading to the closure of many companies in Kenya.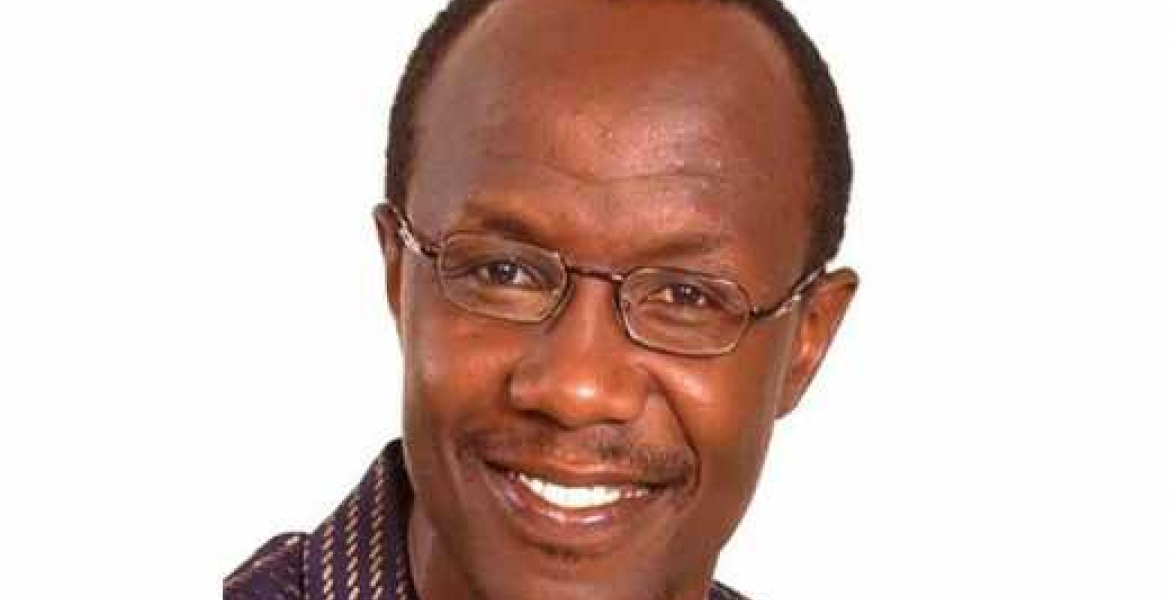 Important to note, While seeking his second term in office, President Uhuru had a promising manifesto to many unemployed youths around the country.
He promised to establish a double-digit economy that will spark employment opportunities to many Kenyans.
Civil society groups touted Uhuru's tangible programmes for youth employment as the best among the rest of his competitors.
Characterised by its promising nature of creating an enabling environment for youths to venture into business activities, Uhuru's candidature won the hearts of many.
In addition, in his initiative 'Buy Kenya, Build Kenya', the Jubilee presidential candidate announced plans to re-engineer the public procurement process to play a leading role in creating quality jobs.
But that was then. Uhuru was re-elected. Two years later the unemployed youths are wallowing in poverty.
Stories of first-class youths lacking jobs are not new in our mainstream media. They no longer wait for job adverts to come forth. They will be visibly seen on the roads carrying placards to beg for jobs.
Companies are shutting down their operations in the country and the employed-turned- jobless join the rest in hoping against hope that tomorrow will be better.
By the second half of 2019, over 10 Kenyan companies announced plans to retrench over 6,800 workers.
On the contrary, the very Uhuru who promised Kenyan youths a better future tops the list in recycling political rejectees to government positions.
People with questionable academic qualifications have been given the chance to serve in crucial authorities that are mandated with the responsibility of transforming the youth's lives.
Worse, the President is not apologetic about it.
Youths with broken hearts are left to fight for themselves as they stare at their bleak future.
Nevertheless, here are some of Kenyans notable concerns on Facebook:
Kamau Simon to remember the youth are the ones who turned up in large numbers to vote for him since they had high hopes the government will do things differently this round and empower the youth, disheartening to my fellow comrades but I know God will bring the solution.
Smin Gunoo I would ask him why he makes appointments under the effect of Jack Daniels..Yes, why he appoints ancestors.
Beatrix Wanjohi You will answer to God why you let down the young educated and qualified singing and shedding tears of brokenness for lack of hope. That Sir, I have no doubt you will have to answer continue pampering the grandfathers and grandmothers
Antouh Pendo Njoroge I will ask him to step down or give me back my 2 votes and compensate me adequately for the psychological trauma suffered.
Jemo M. James Uhuru Kenyatta does not deserve my time. The worst president ever, he claimed to have done economics but I really doubt if he sat in those classes. I only need a favourable environment for business and transportation, but that is not there. a man with no vision sitting in the presidency seat, hatuna bahati.
Tonnie Jefecito He had made this nation a hotbed of businesses, where the small business is dying, companies are closing and the Businesspeople are being chased by financial institutions including me
Paul Muriithi Maina To resign and we go for snap elections. All that time in office and he has failed miserably to fix joblessness amongst youth not by giving them jobs but providing an environment for the youth to thrive in their small enterprises. He has failed to revive local industries, reignite sports and to make it worse, recycling old people by giving the old state jobs.