Elgeyo Marakwet Senator Kipchumba Murkomen has renewed his verbal attacks towards the government over the cancellation of Kimwarer dam project and a review of Arror dam costs downwards.
Speaking on Saturday during the launch of Chepsirei Technical Training Institute(TTI) in Keiyo South, Elegeyo Marakwet County, the Senator slammed the president for financing mega infrastructure projects in other regions yet his region was being sidelined on the same.
"We must say the truth when projects come to Elgeyo Marakwet you start saying it is overvalued but those in Kiambu worth Ksh39 billion you don't say it is overpriced.
That which you launched in Dongo Kundu nobody said the amount is high. His excellency, that which you are going to launch in Lamu worth close to Ksh100 billion you don't say the value is too high.
But if Elgeyo Marakwet is given a project worth a small number of money conmen start saying the price is too much," said the Senator.
He dared the President to cancel the project if he was ready for the consequences.
"Stop lying to us. if you are certain that monies meant for the projects were stolen try and cancel the contract we see he problem that will fall upon this country between Kenya and that contractor," dared the Senate Majority leader.
Murkomen went ahead and questioned the basis of the cancellation of the Kamwarer dam project insinuating that the reason given by the government was nothing short of a foul play.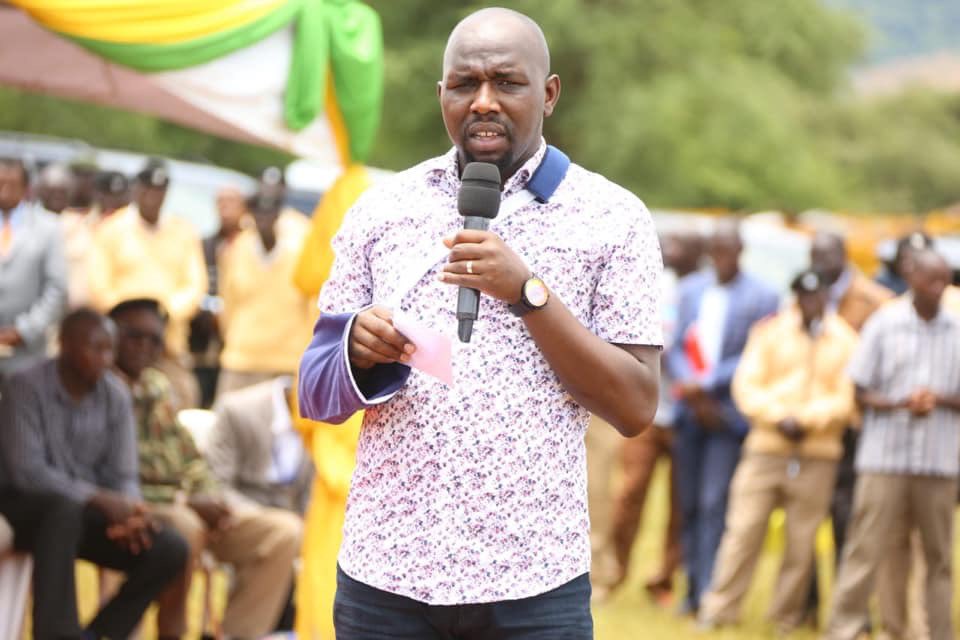 "Why didn't you tell us that the water was sufficient, the project was viable but money was stolen then you tell us who stole the cash.
How did it change from money stolen to the project is not viable? When did that viability become an issue?" questioned Murkomen.
The Senator went ahead and castigated the committee which recommended the cancellation of the Kimwarer dam labelling them as conmen.
The Senate Majority leader demanded that Arror and Kimwarer dams projects must continue the way it was earlier planned.
In September, President Uhuru cancelled the construction of Kimwarer dam and ordered a review of Arror dam costs downwards.
This is after the technical committee he appointed found that the project was technically and financially not feasible.
Uhuru directed the immediate commencement of the implementation of the Arror multipurpose dam project with the new design components and cost rationalisation.
The cost of arror was reduced to Ksh15.4 billion instead of Ksh28.3 billion.