Discussion of how weird the last borns are among Kenyans has been on for a while. Many are times parents get involved in an online discussion about the same. They are described as the most notorious in the family.
Although parents complain, other siblings always complain that the weird behaviors among the last borns are mostly influenced by the parents. Last borns are said to be the most pampered.
A parent identified as Run Town Marley started the discussion on Facebook asking fellow Kenyans what experience they would share about last borns.
"Last born wenyu ako na kasoro gani wetu akitumwa mkate asubuhi hawezi fanya ingine tena," he asked. This invited reactions from netizens who shared different traits among last borns in their families.
Damaris Ndei Kuzurura nyairofi mnaeza ongea akiwa donholm,tena uskie ako alsops by jioni ako ushago…Tshiru Ladyheart join safarizangu😂😂
Anne Kimanjara Bad temper na altitudes, kujichocha nayo!!!!
Gracii Nimuh She once said she is not going to school bcs her stomach was "tired" of all excuses she could tell she chose a tired stomach🤣🤣🤣😂
Shiro Bridgita Ukienda home upate anwatch TV hakuna kuchange channel coz remote ni yake🙄🙄alafu pigiwa simu na bae alafu askie ukisema "luv you too bye"🙁mum akiingia tu "mum shiro ameabia mtu kwa simu luv you"😏😏otherwise i really luv you small siz😘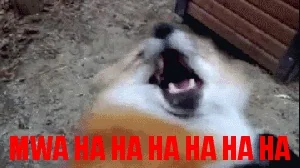 Mimi Sironka Wetu anakuanga moody 24/7. Hivi karibuni tunangoja alale tuhame😂😂😂
Kelly Vellymah Jino ikimuuma usiku anawaamsha boma mzima 😭😀😂
Fulani Binti Fulani Wetu hakuna kitu atatumwa aone…its either hakuna or sioni hata ka iko puani kwake. Nkt
Verah Momanyi Akikohoa mara moja amekua mgonjwa anaambia kila mtu "I'm siki",anatoka shule eti jino inamuuma anakulia hiyo jino njaro wiki yote Friday unamsikia akisema amechoka na nyama 🙆‍♀️🤷‍♀️
Milly De Boss Chic Khai shiko ketu ata kukuletea kijiko ni tafash 🙄🙄🙄….tunakapenda tu hivyo
Rita Akoth Wetu akitumwa asubuhi anrudi saa nane na mkate ya asubuhi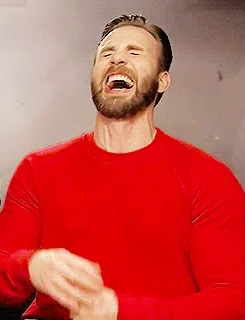 Penny M Maish Wetu ukimchapa anaenda kulia kwenye wazazi wako
Eysher Nelly Wetu akiamka asubuhi anakohoa ndo asiende shule
Frida Toto Totos Haki wetu huwa askiii akiitwa but akijua unamuitia food huwa anaskia loud n clear
Jay Kizeles Wetu Ako 30 but mkikosana anatapika. Ugali yake hupikwa na maji baridi. Sisi tunangoja alete bwana tumlipie mahari tumpeleke kwa gate ya huyo bwana tukimbie na tuzime Simu. Tunajua hatakumbuka home
Leila First Ile kitu anaweza tu ni masomo.
Vitu zingine, 🙆🙆🙆🙆aiii. Swez andika hapa
Itakaa thread
Ann Wandia Kulia bila sababu na ni MTU 34 yrs
Shaz Aggy Ukipika lazima umpee mwiko alambe tabia mbaya iyo 😂😂😂😂😂