In their latest research, the National Transport and Safety Authority (NTSA) has revealed seven of the most dangerous blackspots in Kenya.
The regulatory body revealed that more people had died on the roads since President Kenyatta formally withdrew them from the roads in January 2018.
In the new report, NTSA revealed that some 2591 people had lost their lives on the road between January 2019 and September, representing a 16.1 spike from 2018's 2219 during the same period.
Blackspots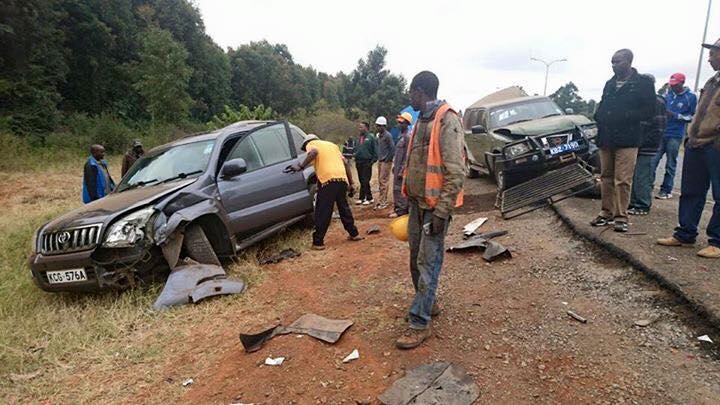 On his part, Nakuru County Traffic Police boss Rashid Ali revealed that blackspots along the Nairobi-Kisumu-Eldoret highway had increased from the former 4 to now seven.
This he said accounted for the increase of the death toll on the roads from 466 in 2018 to 569 in 2019 between January and September.
The spots are Kinungi, Kikopey, St Mary's, Free Area, Ngata, State House and Salgaa.
Rashid, however, said that Salgaa had witnessed a decrease in accidents due to the improvements made on the deadly stretch that has claimed thousands of lives over the past years.
The report also revealed that the number of those with serious injuries from accidents had increased by 45 per cent from 3,309 in 2018 to 4,825 this year.
The bulk of fatalities in 2019 was formed by pedestrians at 1005, followed by passengers at 524, motorcyclists coming third and drivers closing at 245.
Some 650 private vehicles caused more accidents this year compared to 573 private vehicles during the same period last year.
Most of the people killed in road accidents during the survey period were between the ages of 20-39.