Deputy President(DP) William Ruto has claimed that church donations, aimed at constructing churches and improving their operations, are key to fostering one of the Government's Big 4 Agenda, health.
Speaking during a church fundraiser at Momoniat Primary School, Kapseret Constituency, Uasin Gishu County, the DP said supporting churches is key in improving Universal Health Care (UHC).
"I want us to help these churches through this fundraiser because I am certain these churches will help us.
I have been informed today by Dr Ruto that constructing f churches is part of the Big Four Agenda because it enhances Universal Health Coverage.
This is a doctor who has told me that there is a sickness that keeps troubling people but when people come to churches the sickness is cured.
The condition is known as Psychosomatic disorders. So what we are doing is part of the Big Four Agenda since we are enhancing UHC," said Ruto.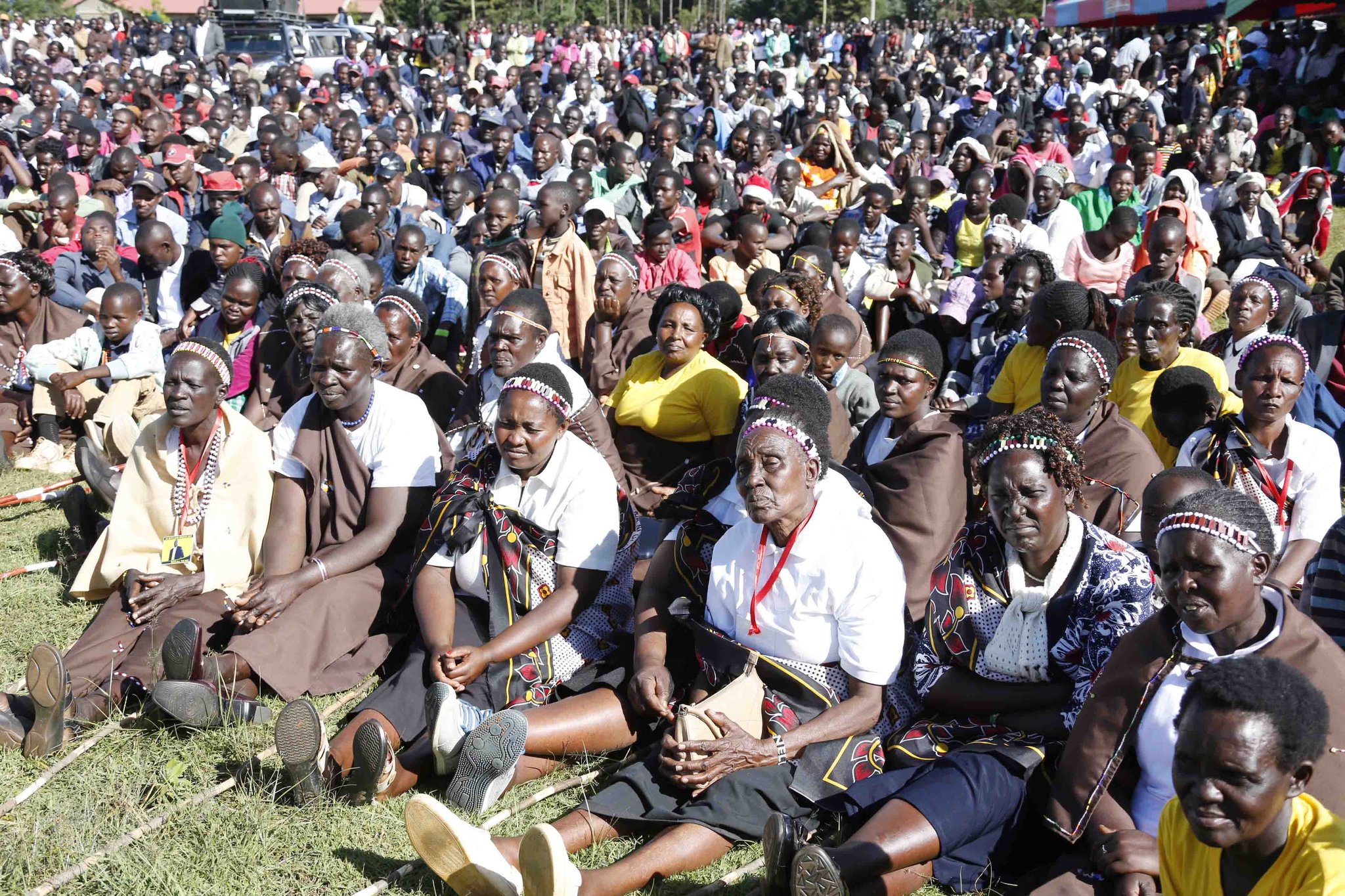 Ruto was reacting to a comment which was made by a preceding speaker, identified as Dr.Ruto, who said that churches help in eradicating Psychosomatic disorders.
According to Dr Ruto, a medical practitioner, going to church is a remedy to many sicknesses. He urged the DP to continue helping churches so that hospitals can take a break from ballooning numbers of patients.
"40 per cent of sickness which people get is as a result of failing to go to church. So if they don't come to church people will always queue in hospitals.
So deputy president if people complain of the church donations you are giving tell them that you are fulfilling the big four agenda on Universal Health Coverage," said Dr Ruto.
In the fundraiser, the DP helped to raise about Sh10 million for nine churches.
Psychosomatic disorder
According to Encyclopedia Britania Website, Psychosomatic disorder is a condition in which psychological stresses adversely affect physiological functioning to the point of distress.
It is a condition of dysfunction or structural damage in bodily organs through inappropriate activation of the involuntary nervous system and the glands of internal secretion.
But is the DP's assertion on its treatment far-fetched?
According to News Medical website, the treatment of Psychosomatic disorder has got no religious background.
The website reports that its treatment involves remedial measures from both medical and psychological fields.
"A person with the psychosomatic illness is first screened for the presence of stress factors before the appropriate treatment is provided.
Physical diseases caused by mental factors can be treated either through medication or surgeries.
The complete cure from this condition can be achieved only when the cause for the generation of mental stress is identified.
Thus, the therapies to alleviate these psychological factors are essential to healing physical disease," read in part the statement on the website about the treatment of the disorder.