Could it be their manager or players' attitude?
Barcelona showed another flop during their match against Club Atletico Osasuna on Saturday at El Sadar Stadium. The squad, which lacked Lionel Messi, was held to a 2-2 draw by the hosts with Barca's wonder kid Ansu Fati showing exemplary performance.
Ansu, aged 16 years, came on as a substitute and scored his first professional goal after six minutes to equalise for the Spanish champions after Roberto Torres smashed a volley past Barca goalkeeper Marc-Andre Ter Stegen.
But Arthur Melo's fine goal for the Blaugrana in the 64th minute was levelled by Roberto Torres Morales through a penalty when the ball struck Gerard Pique's arm in the box.
Ernesto Valverde's side has started the campaign with one win, one defeat, and one draw- their worst start after their first three games since 2008/09, under Pep Guardiola, but ended up lifting the trophy.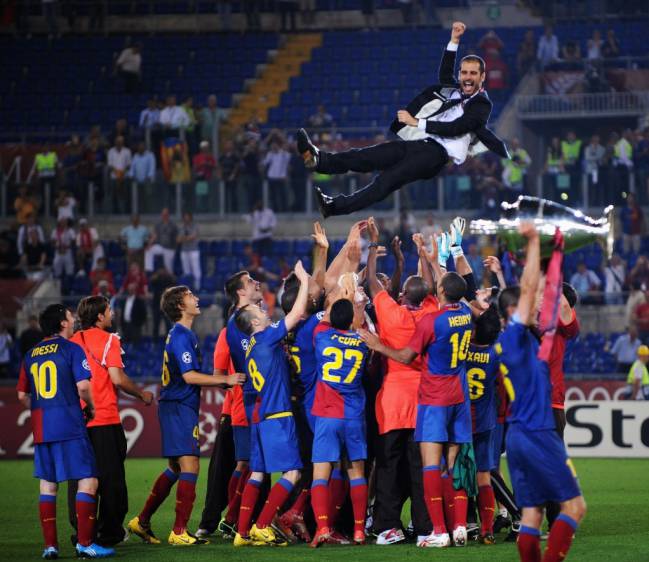 Barca fans, however, do not hope for Pep's miracle under Valverde. They want the coach out if the team wants to redeem itself;
Check out some of their reactions;
We had Pep, not this coward. #ValderdeOUT

— Fc Barcelona Stuff & Talk🎗️ (@faluka23) September 1, 2019
Doesn't change #ValverdeDimision

— awung95🇨🇲 (@asongawung) September 1, 2019
We don't have Pep now so we can dream abou it again!

— Abdelrahman Faheem (@Abdelra14815571) September 1, 2019
Yes, with Pep, not this clown

— ❤E A Z Z Y❤ (@kwesi_sundae) September 1, 2019
Lol, wake up stop dreaming under this braindead coach that not gonna happen. We may go trophy less if this coach stay until end of the season. @FCBarcelona #velverdeout

— KAILASH (@kailashBhandar9) September 1, 2019
But in 2009 we win a treble under pep do u think we can under vv

— Hassan Adamu (@HassanA51707797) September 1, 2019
Not under Ernesto valverde plz. Stop dreaming and let's pray that we don't go trophyless this season.

— OWUSU KWAME (@augustineo26) September 1, 2019
That will never happen as long as valverde continues to struggle to find a way to play without messi and that defence continues to give oppositions plenty space and time on the ball

— Peters Femi Ozaveshe (@pozaveshe_jnr) September 1, 2019
Football doesn't work that way. Before we had Pep but now we have Valverde.

— Joga_Bonito (@SarkarGladiator) September 1, 2019
But that was Pep who was fearless and true to his philosophy of game. This one right now is Valverde, always panicking and relies on buying his way to success.
Barça is in deep shit and I'm very happy about it. If things continue like this, maybe it will open door for Ten Hag.

— D' 1st Olúbàdàn Of Lagos (@IsmailIbnYussuf) September 1, 2019
He caused the first goal we concede against Osasuna same thing against liverpool allowing d attack gain possession with wrong pass when u can easily play it away or get a foul

— Prince Oladega (@dega306) September 1, 2019
Barcelona are currently 8th in the La Liga table with 4 points while Atletico Madrid are leading the table with 9 points after winning all their three matches.