Chelsea drew 1-1 with Leicester Sunday to extend their winless streak this season to 3 matches. The Blues started the match on a high and scored in the first 7 minutes of the match through academy graduate Mason Mount.
However, Frank Lampard'steam faded after 25 minutes and Leicester started to dictate proceedings. The 2016 Premier League Champions got their reward when Wilfred Ndidi headed home for the equalizer with 23 minutes left to play.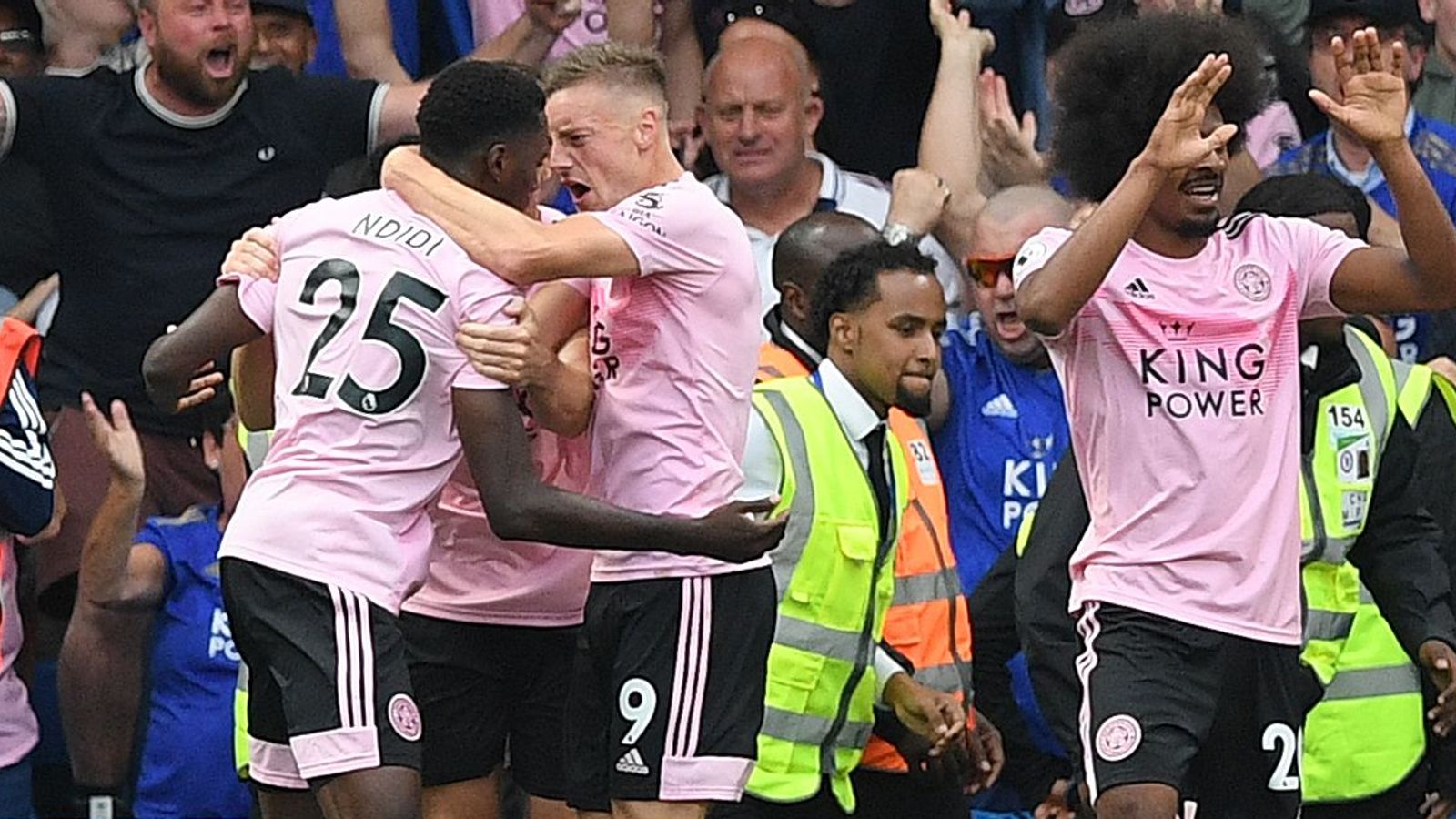 The Foxes should have won the match but for some woeful finishing especially from James Maddison and exceptional shot-stopping from Chelsea's goalkeeper Kepa Arrizabalaga.
The result means that Chelsea has a single point from their first two Premier League matches and are in 15th place on the table with a goal difference of -4. It has led to an online campaign by some Chelsea fans who are desperate for manager Frank Lampard to face the sack.
I said Lampard's appointment was purely based on sentiment. Chelsea fans called me a hater and now #LampardOut is trending 😂 Chelsea ran out of gas within 25 minutes, Leicester was dominating in the second half and should have ran away with it

— got some new trainers buzzin ! (@musaaaa24) August 18, 2019
His selection. He seems confused in that regard. Plus he has the inordinate love for Mason Mount, starting him ahead of a more creative and mobile Kovacic. It was an overall poor performance by Chelsea. Looks like they are fatigued. But then again…I'm peeved.#LampardOut

— Prolifiq Mezie (@OnuchukwuJosep3) August 18, 2019
Look at the Liverpool game; didn't you see how the trio–Kovacic, Jorginho & Kanté–controlled the midfield play so well? Was that not enough clue for Lampard to know that he has found his midfield mojo? #LampardOut

— Prolifiq Mezie (@OnuchukwuJosep3) August 18, 2019
https://twitter.com/Tut72673397/status/1163301232502562816?s=20
Some were however not having any of that and were quick to defend Frank Lampard who is a club legend and took over a Chelsea team that lost Eden Hazard and is in the middle of a transfer ban.
#LampardOut why? who else? Transfer ban? Depleted squad? No Hazard? Give me the job then? #fakefans

— Darren John Northall (@NorthallDJ1) August 19, 2019
Chelsea fans are a bunch of mugs. Lampard has been there for a few months and you expect to win the world cup with him. Cause thats how thick you are #LampardOut is a shame. You are a disaster as a fan group. You swallowed up and spat out managers for fun. Give this man some time

— Dutchy (@MichaeldeSoet) August 19, 2019
https://twitter.com/RubenLoftusChk/status/1163228299994247170?s=20
I actually cannot believe that #LampardOut is trending … after just three games ffs.

The level of fickleness of some football 'fans' is extraordinary.

— Kelechi Asika 🇳🇬🇬🇧 (@KelechiAsika1) August 18, 2019