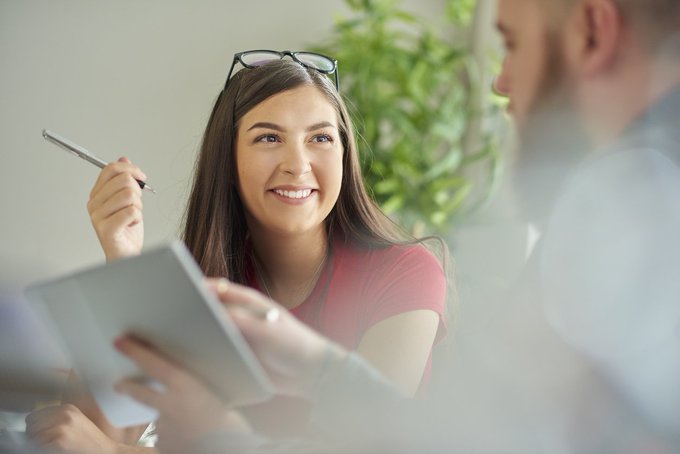 After every ten years, Kenya conducts a census to have a clear count of the population within the nation. The information collected is based on various categories and estimations.
As Kenyans await the forthcoming census process, lots of things will be happening both to the employees conducting the process and those being interviewed. Shockingly, the most unexpected things happen at such times, like finding love.
Everyone desires to eventually find love, marry maybe, and settle down. But the truth is it isn't always easy to find the one soul mate you desire, and the reasons are different from individual to individual.
Some find love, and some fall for the wrong one. Having said that, it's necessary to point out that as difficult as it may seem to find love, being in the right place at the right time can sometimes, make things easier.
True story. My parents met when my mum was a census taker and knocked on the door of my dad's house.

They shared googly eyes. And here I am.

Will your true love come knocking on the door this census?

Could you too find love in a time of census?

— aleya (@aleyakassam) August 13, 2019
Twitter has been rife with the issue of finding love during this season of the census. Below are some comments.
So madem wa census wakikuuliza kama hauna mtoto ama bibi ushow wewe ni bachelor 😂😂😂😂

— Mkenya penda chelsea (@ezzykim) August 14, 2019
I'll be on the lookout for any signs of googly eyes

— Defina (@MoraaDefina) August 13, 2019
Pick up line lazima ilikua what's your body count ?

— Notorious BiiG (@Gideon_Bii_) August 13, 2019
That only worked the days when the youth were given the census jobs.

— William Masiga (@williamasiga) August 14, 2019
Someone's daughter… I'll be coming at your door this census…be prepared!

— B.L.A.C.K👽 (@savageofficiale) August 14, 2019
Moral of the story…it doesn't matter how you meet your significant other it's the love that COUNTS

— Kenn kenn (@Kenwizzy) August 14, 2019
Comedy alert ⚠. I will not open my door for anyone during census. Kama wanatafuta love wapeleka uhuru park!

— Naomi Wangui (@nayomikui) August 13, 2019