The Video Assistant Referee (VAR) was at it again on Wednesday night in the UEFA Super Cup match between Liverpool and Chelsea in Istanbul.
Fans spotted two occasions where the VAR was at fault, claiming that there is no need to have it in place. The first incident happened when  Liverpool keeper Adrian was deemed to have taken down Tammy Abraham as the Chelsea striker chased down a ball in the box, but replays showed that there was a minimal contract between the goalkeeper and the forward.
https://twitter.com/KMbappeLFC/status/1161888807937069061?s=20
This made outraged Liverpool fans spit venom online, quashing the significance of the VAR. Here are some of the reactions;
What is the point of VAR if that penalty isn't ruled out? Absolute joke.

— Akash #6🏆🇪🇸 (@Akash_LFC) August 14, 2019
So, VAR doesn't work then. What's the point. No contact. No penalty #LIVCHE

— WizKalita (@KalitaWiz) August 14, 2019
Absolutely no contact but VAR still gives a penalty. Bizarre. #LFC

— Nic Mason (@MrNickMason) August 14, 2019
Chelsea became the victims of the second VAR mistake during the penalty when Adrian denied Tammy Abraham a goal in the tenth penalty kick. According to viral videos and pictures, Adrian has stepped out of his goal line before Abraham kicked the ball.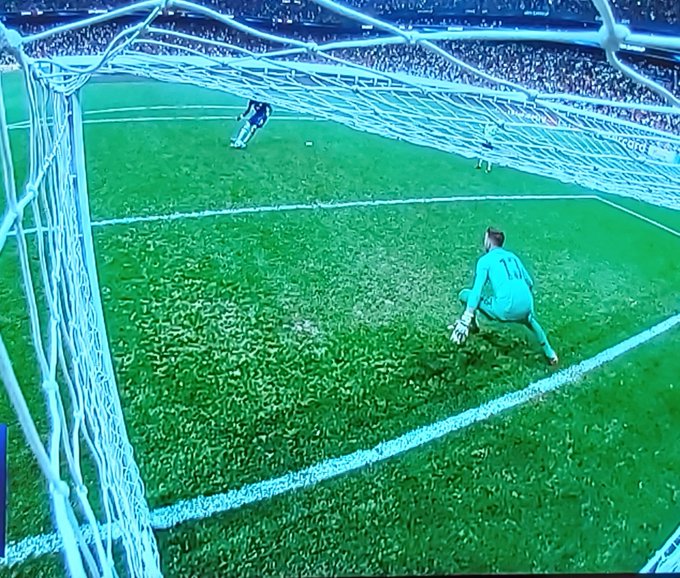 Here is the video;
Tammy Abraham's penalty should have been retaken.
Fuck @UEFA FUCK FEMALE OFFICIALS, FUCK THE VAR TEAM, FUCK VAR!!!! pic.twitter.com/xyPZpJJDQT

— debola fe mi 📸 (@ogbeni_ceejay) August 14, 2019
According to FIFA's rule on the goalkeeper's position on penalty kicks, the defending goalkeeper must remain on his goal line, facing the kicker, between the goalposts until the ball has been kicked.
It was more bitter to Chelsea as this was this last-minute mistake denied them the Super Cup for yet another time after 2013 when they also lost it to Bayern Munich on penalties.
@Carra23 @GNev2 Does VAR not apply to LFC? Clear and obvious! pic.twitter.com/3wgVvIdK3P

— Ian Y (@cheshian) August 15, 2019
So are @FIFAcom, @ChampionsLeague and @EuropaLeague going to investigate this? Or is VAR only for some teams? If you want to implement new rules, please be consistent. #VAR #zeroconsistency pic.twitter.com/spnx9RCrJT

— Garrith Holloway (@GGGarrith) August 15, 2019
Chelsea were deserved winners of the #uefasupercup2019
From ruling goals for offside to ignoring some calls.
Now this is Adrain the supposed hero of the night stepping out of his line before Abraham's pk.
Chelsea have been robbed,
Why was the VAR not in use this time? pic.twitter.com/EsNJwrAUWV

— #CornerTalkWithGodson™ (@Codedball_says) August 15, 2019