Unemployment is real out here. If you think you are the only one 'tarmacking,' wait till you read this sad story. A story has gone viral on social media over a man who failed to secure formal employment despite having six college degrees and a diploma. Yes, you heard me right.
Dr Reuben Savai studied in Greece and the Prestigious Makerere University. But he died in abject poverty after failing to gain employment for unknown reasons. He will only be remembered for having unsuccessfully run for the presidency.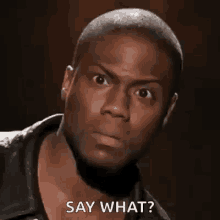 His attempts to lead the nation failed after the then Electoral Commission barred him in the 1997 and 2002 elections. Savai could have been the most educated President in the history of Kenya.
It is ironical that despite all the education, Savai failed to get a job yet Babayao with only one Degree from Punjab University is a whole Kiambu Governor. 'Si hio ni kirimino'
This sad news comes barely a month after a touching story about the state of educated Kenyan ran on a local TV station.  'First Class Betrayal,'  revealed how top graduates are languishing in abject poverty with most failing to secure jobs.
The story has angered most Kenyans. Most institutions carrying the blame of messing the competent individuals in the country.
Dr Savai's academic credentials include Diploma in Theology, Law degree and two Bachelor of Education degrees, one in Arts and another in Science.
He was actually barred from practicing law because he did not graduate from the Kenya School of law.
In the 1990s, he participated in the formation of Forum of Restoration and Democracy (Ford) party, during the re-introduction of multi-party democracy in the country.
In 1997, Dr Savai contested for the Lang'ata parliamentary seat and lost to ODM leader Raila Odinga, who was then leader of National Development Party.