Over the years, the Kenyan government has been at the forefront of fighting corruption among other offences. We have seen lots of foreigners being detained and deported back to their home countries for justice to be served there, but these 'act of kindness' is not guaranteed to Kenyans caught in a foreign land.
One Kenyan  Simon Wambua Mbuvi, 44, who earned a living in Kenya as a farm labourer has been arrested in China and will be facing a life sentence. Mbuvi had about 947 grammes of cocaine in his stomach and under the Chinese criminal law, he would be facing a death penalty had the amount been a kilo or more.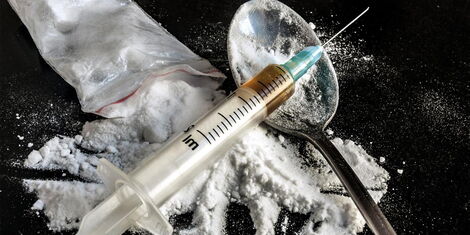 Except Mbuvi was not a veteran trafficker, the judges dismissed the defence and ruled that he had carried a substance "extremely harmful to the society". Kenya and China have no bilateral arrangement to exchange prisoners. So, Mbuvi may spend the rest of his life in prison there. There were mixed reactions where shockingly, most Kenyans condemned china's to lock him for life while others were content with the court's decision.
Do you think drug traffickers should be given a fair trial just like other offences? And in any case, many Chinese offenders within the country have always been deported back to their home countries.
Maybe the government should be blamed for the leniency on foreigners while most of our country people are suffering in other nations.
Here were more reactions:
We should emulate the same for drug traffickers, kids molesters and corruption perpetrators.

— Kiarie Kahoi (@Dzaina) July 26, 2019
#Kenya should borrow a leaf from #China on how to deal with #DrugTrafficking and #Corruption

— Nyamogo Gogni (@ejnyamogo) July 26, 2019
Opera News is carrying out a short survey on the effectiveness of our notifications. Spare a minute and share with us your thoughts here.