The advent of social media has birthed young entrepreneurs, hashtag grinding, set a virtual standard for almost everything; from relationships, hashtag couple goals, what to wear, hashtag slaying, to the very definition of success, hashtag boss moves.
It has in equal measure bore inglorious moments, especially for some of the individuals in the limelight.
Here are some public figures to whom the internet has truly shown that it can be a monster, just waiting to pounce.
Kobi Kihara
Now this was one eventful way for the TV girl to go down.
Twitter being the judge, jury and executioner it is, found Kobi guilty of faking a lavish life she didn't actually have.
Crazy Friday on 5th Avenue, checking on my stores😜 #Prada #LouiseVuitton #TheAmericanDream #NewShow #HumorInEverything #KobiKiharaChallenge #KobiWithAnEye pic.twitter.com/VQrvXNeVCS

— Kobi Kihara (@KobiKihara) August 24, 2018
According to shrewd social media investigators, a number of posts put up on the former NTV host social media accounts were just but picked online and not a reflection of her real life.
Below is for instance a photo of a "bad ass" salad dish, she on Instagram claims to have made. A picture that was later found to have been pulled from Pinterest.
She on another occasion was found to have posted an edited version of shoes she plucked from the internet.
Of all the examples, the worst was of pulling photos of a baby she had never met, claiming she is her niece.
A toll that led some netizens to believe that Kobi has a "mental situation."
I genuinely think its a mental situation she's dealing with. You can't claim children you've never met to be your "kabuddy". Friends and family of Kobi shouldn't take this as a joke or as something that will pass. #KobiKiharaChallenge

— Cate githinji (@Catherinegithi2) August 24, 2018
She ultimately had to quit social media after #KobiKIharaChallenge and a relentless flock behind it, which became too much to handle.
Aaaaww 😊😊 my white Australian boyfriend just proposed 😂😂😂#kobikiharachallenge #KobiKiharaChallange pic.twitter.com/nNLSKW0hzs

— Blackman Is King (@BlackmanIsKing2) August 25, 2018
#KobiKiharaChallenge my new toy😂😂 pic.twitter.com/q1Gi4K8tnz

— El Patron🇰🇪 (@CkKisorio) August 25, 2018
#KobiKiharaChallenge look what my wife just gave me for my birthday hi pic.twitter.com/jWAbwMz5sl

— Budharifiq (@obrien_kargz) August 25, 2018
2. Jacque Maribe
Now the former Citizen TV anchor's life was moving on the fast lane after just being promoted from reporter to anchor, to getting engaged to her prince charming not so long after she had received a Head of State Commendation.
All however came crumbling when her fiance Jowie was implicated in a murder case and alongside him, Maribe was accused of being an accessory to murder.
This was followed by the pulling out of Jacque Maribe archives. We got to see men that she had allegedly dated way before we knew of her.
"Good girls go to heaven, Bad girls go everywhere" ~ BoyChild President

Jacque maribe has the right to leave her life and enjoy. pic.twitter.com/yJhHu69ajp

— Cyprian, Is Nyakundi (@CisNyakundi) September 25, 2018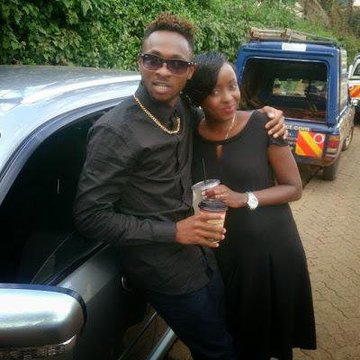 Jackie Maribe and @MikeSonko

Is this Shebesh's replacement? 🤔 🤔 pic.twitter.com/MkLARhdt2l

— MuthuiMkenya 🇰🇪 (@MuthuiMkenya) September 22, 2018
3. Betty Kyallo
Now the TV sensation has a massive following and attracts attention wherever she goes. This has inevitable dragged along her private life.
Even with the recent release of Kenyans Top 100 Journalists, her marriage to Dennis Okari was still brought up despite separating two years ago.
Her subsequent affair with Mombasa Governor Joho didn't help the situation either.
When Dennis Okari The People's #No.1 Journalist tries to shine and the list comes up and betty robs Okari's spotlight #Top100JournalistsKE pic.twitter.com/hryumaMkUm

— Mucheru (@I_am_mucheru) July 25, 2019
I have a question to Betty Kyalo (@BettyMKyallo). Do you think you were a good wife to BoyChild Dennis Okari?

The message on your T-Shirt says a lot 'Crazy about 00'.#WeekendWithBetty pic.twitter.com/nKTj5lyklq

— Cyprian, Is Nyakundi (@CisNyakundi) February 15, 2019
CONGRATULATIONS Dennis Okari. You have fully expressed that we Kisii men have standard. We never beg for love, we never act desperate whenever girls like Betty Kyalo misbehave. We replace them with ladies of their own with no delay. Jibambe! pic.twitter.com/YHVLGok2XC

— Eugene Ongeri 🇰🇪 (@EugeneOngeri) February 15, 2019
Okari after Joho took Betty's Porsche pic.twitter.com/BQxHqLDpvh

— Masaku (@masaku_) June 29, 2017
5. Andrew Kibe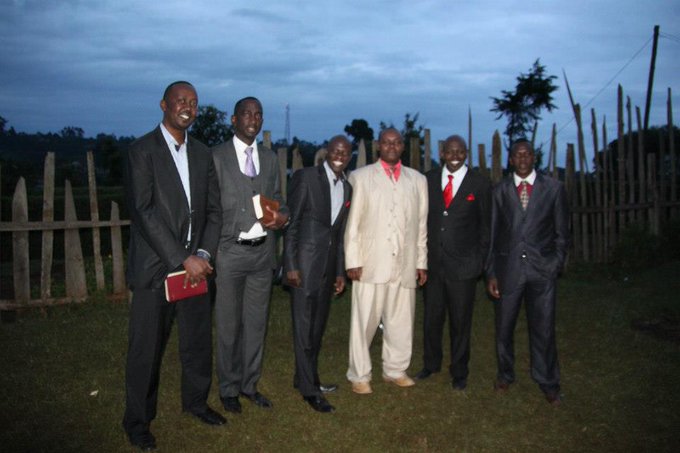 Once again, in its true element, social media's ingenious got us seeing the other side of controversial broadcaster Andrew Kibe.
With his often unorthodox an publicly expressed view of life, it is had to belief that Kibe was ever the church boy.
But no. Social media will prove you wrong.
Andrew Kibe has tried every profession 🤣🤣 pic.twitter.com/Tcpkj0bqjF

— Droid (@droid254) July 12, 2019
He was found to have once been close allies with celebrity pastor Robert Burale.
https://twitter.com/johnnjenga/status/1149627915740405760
Even his marriage life came up.
Andrew Kibe with his ex Wife. What did this woman do to this man? pic.twitter.com/GLPEVuF1jM

— MuthuiMkenya 🇰🇪 (@MuthuiMkenya) July 13, 2019
He therefore had to clear the air, and clearly state his current commitment out of church.
You've said Andrew Kibe was a pastor…😂 pic.twitter.com/GHZIosWU5j

— Naturetrails (@Naturetrails4) July 12, 2019