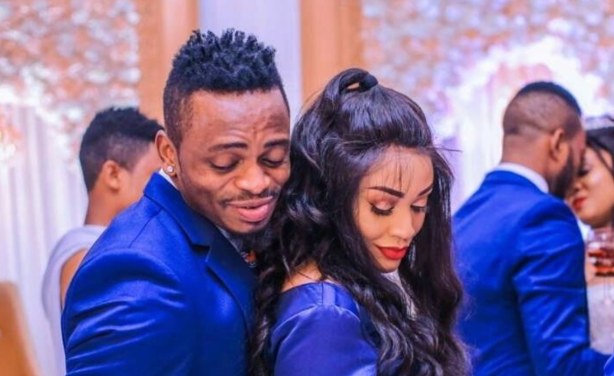 Please get some popcorns Zari Hassan has narrated the untold story about her baby daddy Diamond Plainumz alias Chibu Dangote.  Well, Millard journalists have been in South Africa camping at Zari's mansion interviewing her, and they have been releasing the interviews in bits.
Here is part three of the interview and it is smoking hot! you better hear this. In the previous interviews, Zari spoke about leaving Diamond's house and moving into her new house.
In the second part, Zari spoke about how Diamond neglected her and hut her emotionally while they ere dating. She also opened up on how Diamond would go, sleep outside for many days and how he would ignore his calls and text messages.
Now in this third episode, Zari has opened up further on how the break up went on, where she was sending the black rose from, and how Diamond and her mother begged her to go back.
She says that Diamond begged her to marry him so as to shut people who were talking about Hamisa Mobetto and other women. Zari says that the reason as to why she did not marry Damond Platinumz was because marriage should not be done to do some image damage control.
Here is the interview!
In the interview, Zari accused Diamond of lying about being blocked. She said that she has never blocked Diamond on their children's social media.
This guy is a liar! A big fat lair… i have never denied him permission to see the children…I have never denied him..he wants to stay away from them because he wants to.
Zari said.
But who is lying and who is telling the truth?