Senegal's record in the African Cup Of Nations tournament is one that does not reflect the talent the West African country has produced over the years. They have never won Africas most prestigious football honor.
Senegal first came into the scene in 2002 when they lost the AFCON final to Cameroon on penalties. That disappointed would, however, be put aside when they became only the second African country to make it to the quarter-finals of the FIFA World Cup later that year.
Only Cameroon in 1990 had achieved that feat but more impressively for Senegal, they beat the defending Champions France en route to their historic World Cup journey. It was also their first World Cup!
17 years from that golden year for Senegalese football, the Lions Of Teranga are in a major final once more. They face Algeria in what should be an explosive AFCON final in Cairo Egypt. Aliou Cisse's side came into the tournament as the top-ranked African team by FIFA and they have looked every bit like it.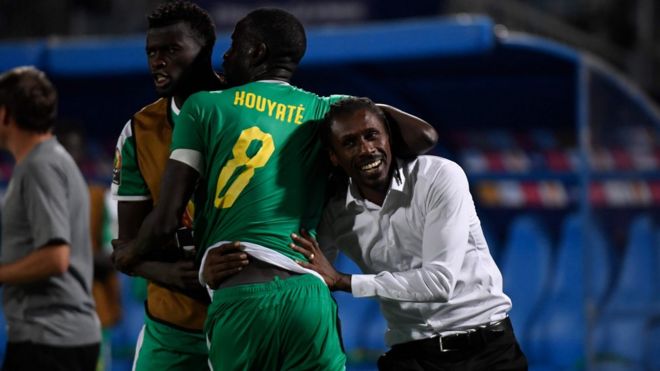 Interestingly, their opponent for the final is also the only team that has beaten them in this year's tournament. Both teams met in Group C with the North Africans emerging victorious via a solitary goal.
Senegal's task will be made even harder by the absence of World Class center back Kalidou Koulibaly who is suspended.
Friday's match is one that could go a long way in reshaping Senegal's status in African Football. They have so long been termed as the sleeping giants of Africans football, they have 90 minutes to shake off that tag forever!