A dark cloud filled the All Saints Cathedral as President Uhuru Kenyatta took on the altar to narrate his relationship with The late William Robert Collymore "Kihara."
Bob Collymore an idol of many people made Uhuru almost shed a tear while remembering how they lived and interacted.
President Uhuru has claimed that Bob Collymore loved Safaricom like it was his personal company.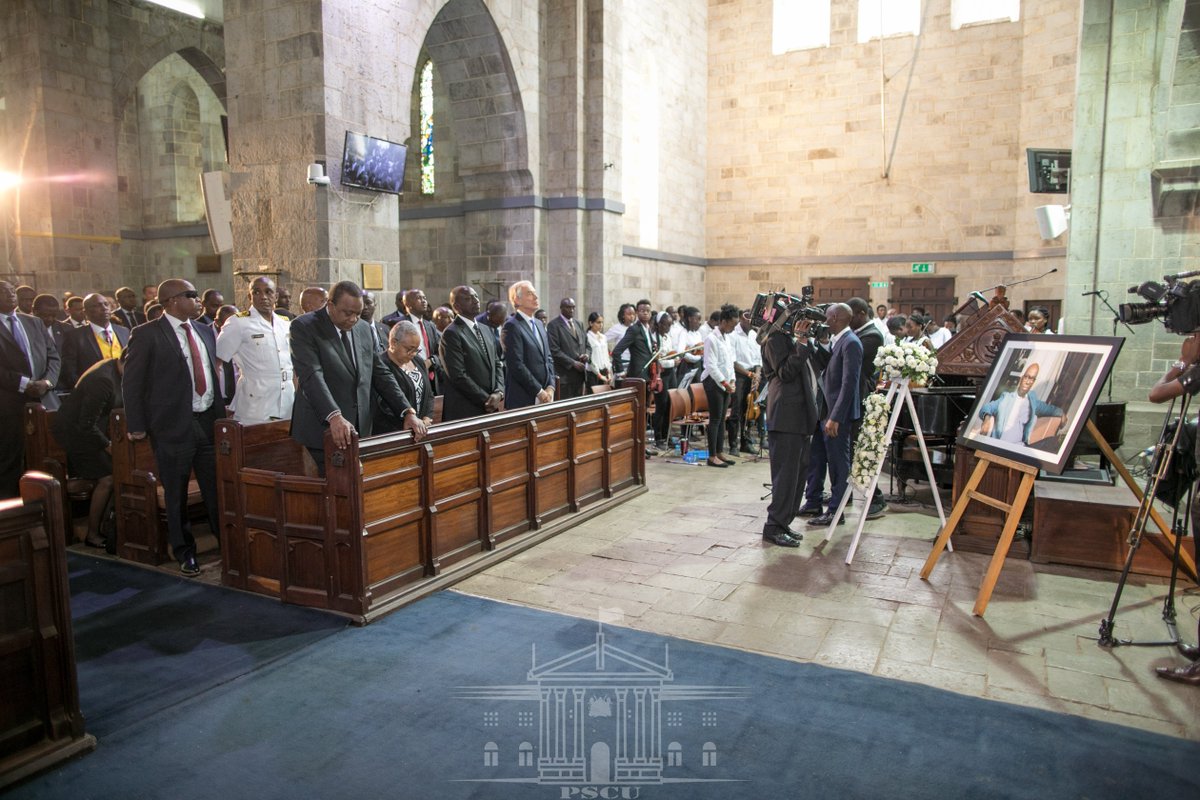 Uhuru also gave revealed the deep love Collymore had for his family. He insisted that Collymore was so much in love with Wambui Collymore.
The Guyanese International had deep respect to the Country that it why his image and acts of kindness still ring in people's minds.
However Uhuru has revealed that Bob Collymore broke their promise. Bob called Uhuru while on his trip to Canada and insisted that he wants to talk to him.
Collymore after meeting with Uhuru after his trip, he broke his earlier promise he had made to Uhuru to serve as Safaricom CEO for the next one year. Bob emotionally told Uhuru that he will not make past that one year,prophesying his death.
Uhuru tried to convince Bob that he was willing to chip in to make sure that he gets more advanced check-up, but Bob turned down the offer telling him that he is ready for his death.
However Uhuru claimed that Bob resolved to discussing the future of Safaricom as he kissed the earth goodbye.
President Uhuru Kenyatta pays tribute to Bob Collymore#RIPBobCollymore pic.twitter.com/Lck4j01ol2

— Citizen TV Kenya (@citizentvkenya) July 4, 2019
Bob also advised Uhuru to focus on building his legacy. He also reiterated his stand on the fight against corruption.
But one request Bob asked Uhuru is that he should take care of Waambui Collymore and his kids.