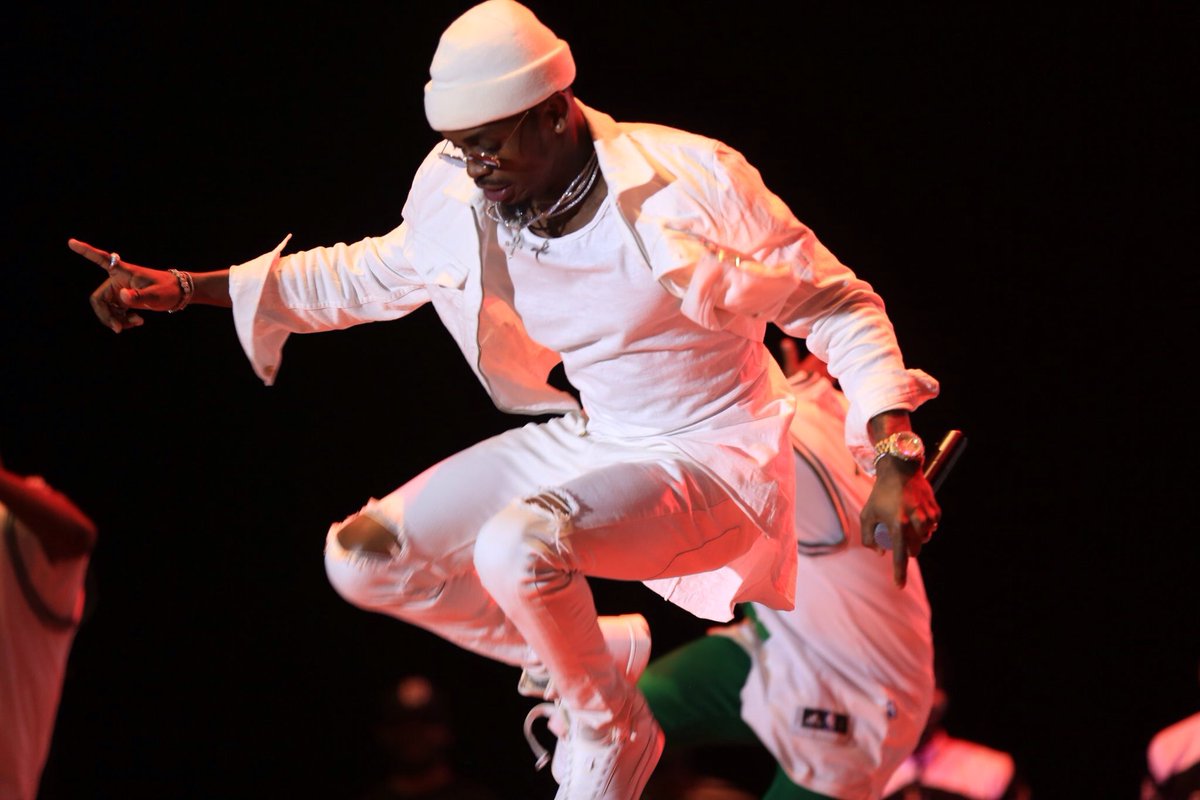 Mothers are perfect at keeping a history of their children. They watch the little details and changes that their children undergo from childhood to maturity.
This is the same thing that Diamond Platinumz mother'; Sanura Kassim has been doing since his son began his music career some years back. Following his progress from time to time
We understand that Diamond started off at very humble beginnings and later he soared high to become the real king of Bongo Flava. as it is said, Never despise humble beginnings.
Diamonds mother has been keeping records of her sons progress and she has come out to remind the public that she believed in her son who is now making it in music despite many people expressing doubt on him.
Diamond's mother took to social media and shared to videos of his son. One featuring Diamond in the past, Speaking about how he can beat other artists and another one featuring him performing at Kahama before millions of fans.  She captioned the videos with these words.
Baadhi Ya Watu Walibisha Sana Ulivyosema Haya Maneno But Nikasema One Day Nitawakumbusha Kuwa Wewe Ni Mtu Unayejiamini Na Kuamini Kuwa Chini Ya Hili Jua Hamna Kinachoshindikana Pale Tu Unapomuomba Mungu Kwa Sana, Kuheshimu Kila Mtu Na Kufanya Kazi Kwa Bidii Na Siku Ya Jana Pale KAHAMA STADIUM Kwenye Show Ya #OneManOneMic Maneno Yako Yamedhibitisha Kabisa Kuwa Wewe Ndo KING OF BONGO FLEVA #KINGSIMBA Na Unaweza Kufanya Lolote Ukiamua, Jah Bless You SIMBA Tunakutakia Maisha Marefu Ili Uendelee Kuipeperusha Bendera Ya Tanzania 🇹🇿 & EAST AFRICA Kwa Ujumla
Here are the videos;
From Diamond's Mother words, it is clear that she has been checking on her son and she takes pride in what he does. Kahama's performance reminded her of how far her son has come!
King Simba is what she calls him.