Lamu Senator Anwar Loitiptip
Lamu Senator Anwar Loitiptip has revealed that a gang of people who butally attacked him at a Kasarani Club were trying to rape Nairobi Governor's Mike Sonko's daughter, Agnes Saumu.
According to the Police, two of the main suspects have already been arrested with the detectives treating it as a premeditated attack targeting the politician.
The youthful said the gang wanted to kill him.
Sonko's daughter Agnes Saumu
Speaking  at Aga Khan Hospital where he is admitted, he gave a blow by blow account of the assault at the Memphis Lounge parking lot, after the couple had just finished watching UEFA champions League finals some minutes past 2am last weekend.
"I took one soda and a red bull because we don't take alcohol. My wife took a bottle of water. We went to the parking lot, after igniting the car, my wife told me she was pressed.
Lamu Senator Anwar Loitiptip was attacked by unknown people in Kasarani area. He sustained serious injuries. Currently admitted at a Nairobi Hospital. pic.twitter.com/wS6tAVGN54

— Philip Etale (@EtalePhilip) June 4, 2019
She asked a security guard where the restrooms were. She was followed by two men who closed the door behind them. She raised the alarm. Her blouse was torn. They attempted to rape her, " Anwar said.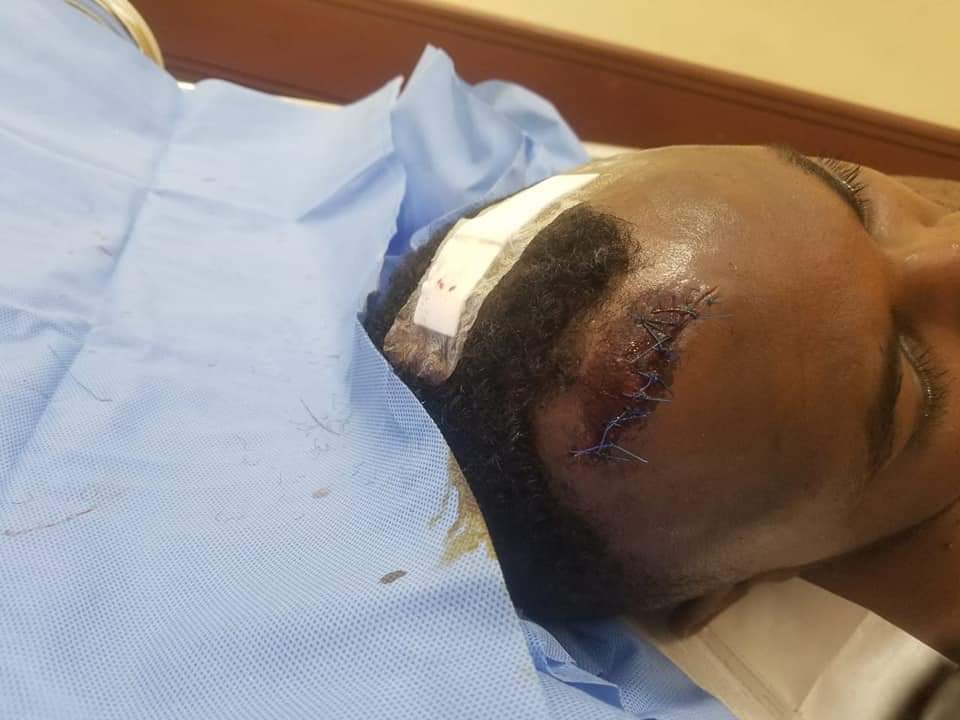 Anwar in hospital
He then hit the lavatories ventilation glass shattering it and  prompting the two men to open the doors.
The senator believes that the attack was due to toxic Lamu politics.
Only close family members and friends are authorised to visit him upon approval by the politician at his private wing at Aga Khan Hospital where is admitted.
The Senator is married to a beautiful Administration Police Officer called Sophie Mohammed attached to a local bank in  Nairobi.
"It's too late for those who have been drooling over me. I am taken and have been dating Sophie for three years now. She is all I wanted in a woman, in fact, I cannot choose another woman over her.
I know that being a public figure has its challenges like dealing with stalkers, but they can try another senator since I am not in the market," Anwar was quoted in an earlier interview.