The year is 2013, The political star of former Mumias CEO Evans Kidero is just starting to shine bright.
The man from Homa Bay would then go down in history as the first validly elected Governor of Nairobi County on an ODM ticket in 2013.
His first term as Governor was however marred with claims of corruption of abuse of office.
This would later have a huge toll of his bid to be re-elected for a second term as his competitors led by current Governor Mike Mbuvi Sonko used it to tarnish his image even more.
Kidero's fate would later be sealed in August 2017 on the ballot when Nairobians voted him out in favour of Mike Sonko.
But just where did the rain start beating Evans Kidero? The man who was once seen as the saviour of Nairobi County?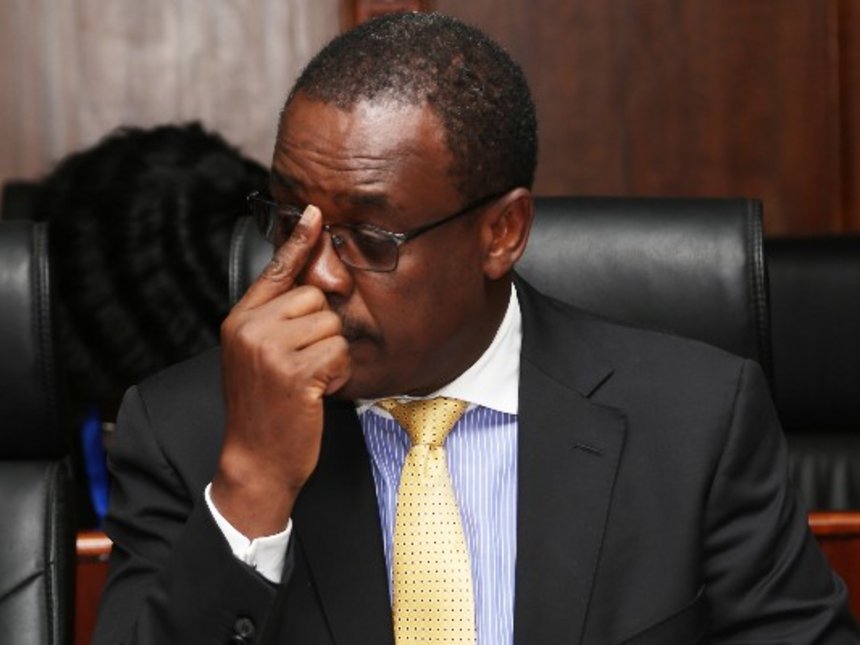 Well, Kidero's woes seem to have started within his Party ODM where he apparently had people working behind his back to see him fall.
One such person is Esther Passaris whose role in Kidero's downfall has been confirmed by the now leaked viral audio of a conversation between him and Mike Sonko.
In the Conversation, a seemingly desperate Passaris is heard asking for financial assistance from Sonko.
A part of this convesation took place during the 2017 General Elections Campaign Period when Kidero was in a fierce Political battle with Mike Sonko.
Passaris, who was also contesting as Women Rep. on an ODM ticket was therefore expected to offer support to Kidero but she instead decided to bad-mouth the then Governor in exchange for some good cash from Mike Sonko.
Passaris spoke of how Kidero had nothing good to offer the people of Nairobi and that he was not even good at the submissions he made to Nairobians during a political rally in Jacaranda Grounds.
With Passaris smearing Kidero's name with mud, it is clearly evident that some individuals within the ODM Party worked so hard to see Kidero fall to Mike Sonko.
(LISTEN TO THE FULL AUDIO BELOW)
Passaris seems to have been working hand in hand with Sonko and for exchange of Cash, she gave out vital information about Kidero's campaign strategies.
This was a stab in the back of Kidero who later fell to Sonko only to later be faced by numerous court cases over corruption allegations during his tenure as Nairobi Governor.
Since losing his coveted gubernatorial seat, Kidero has never been a peaceful man as he strives so hard to clear his name from the bad books of the law.
Passaris has on the other hand come under attacks from a number of Kenyans who have called her a traitor and blamed her for the fall of Kidero.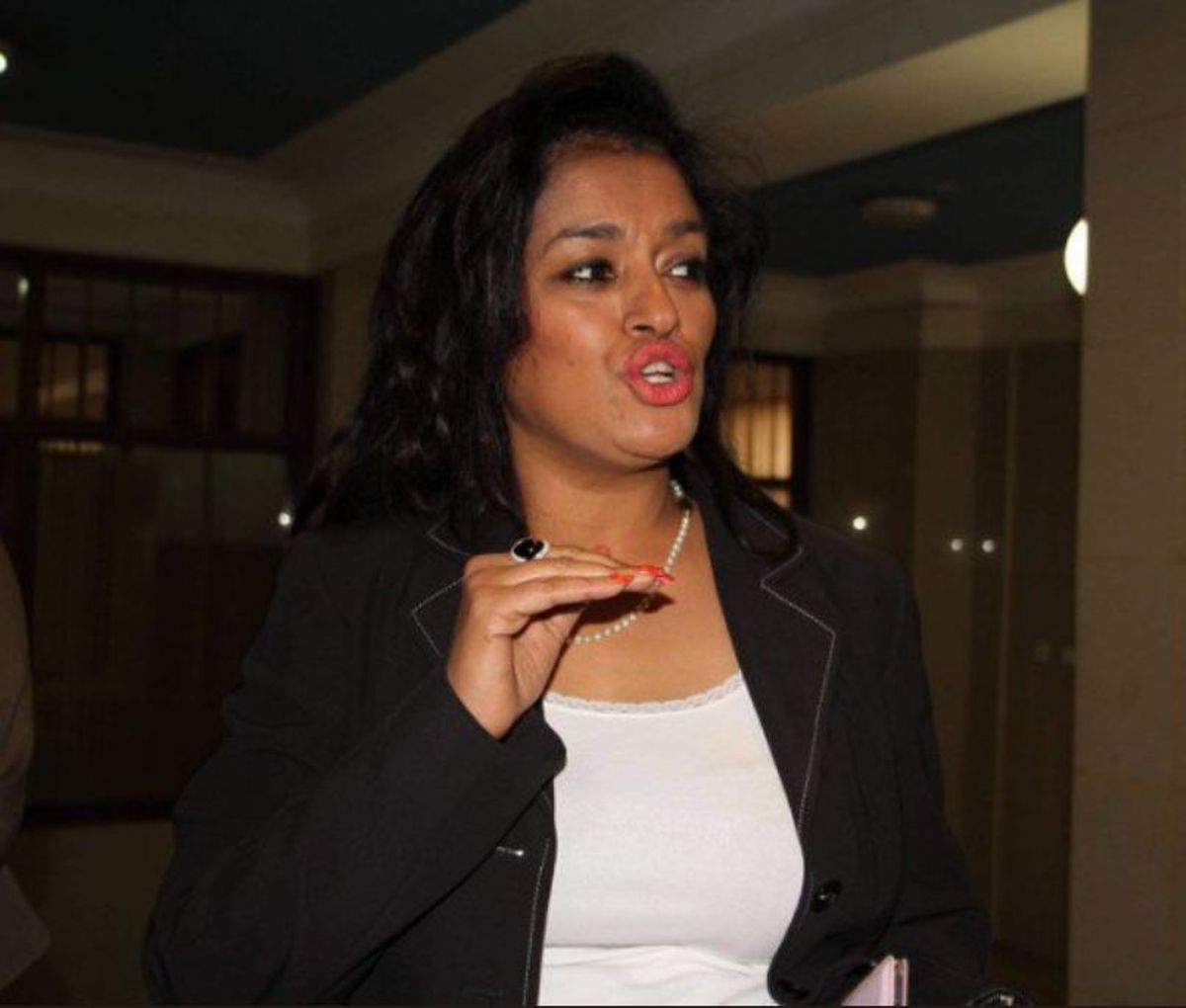 Below are Reactions From Angry Kenyans Who Have Strongly Castigated Passaris, Raila and the ODM Party.
I know you are wondering why Raila and ODM have been castigated, well, this is because Passaris approached Sonko for a financial assistance of 500,000 shillings.
The money, Passaris said was to help her in her meeting with Raila where other MPs and aspirants were also going to cough out Shs500,000.
These revelations have painted Odinga as a Political broker who pocketed Millions from politicians who ran on an ODM ticket.
It will be remembered that from the onset, a number of leaders affiliated to the ODM Party decried the manner with which the party carried out it's affairs with many arguing that the Opposition outfit had been turned into an Auction Center where the highest bidder was handed the Party ticket while those who had no money were shown the door.
Esther Passaris was therefore just trying to play with the rules of the day but even at that, she was so wrong to betray Dr. Evans Kidero in the manner she did.
Enough of Passaris and her betrayal, Here are Reactions From Netizens:
Mike Sonko-Passaris audio main takeaways… Wananchi are just pawn for the elite, Kidero probably would still be the governor if he shared his loot generously and Raila is the real MVP… politicians lining up with 500k to see him.

— Oscar (@KinotiOscar) June 3, 2019
Now, open the other eye and see Passaris as a traitor who went on to reveal the secrets of a rival team to Sonko. By debunking Kidero's efforts, passaris was acting as a traitor just for campaign money. How selfish can she be?

Thanks. https://t.co/Ia2UyKqHNm

— Muli (@mulidennis1) June 3, 2019
From the video clip circulating on media between My Governor @MikeSonko & @EstherPassaris it shows so many things happen in darkness which we don't know, Passaris, was pretending to be with Kidero kumbe anamsaliti, Thanks To God of Chief Komanda lispekt is a must after this.

— Hillaire Lilechi 🇰🇪 🌍 (@hills_prince) June 3, 2019
This is disappointing. SMH.
Kwanza when she threw Kidero under the bus,that's going to come back and bite her! https://t.co/xasogagJMw

— Cherr for Cherry👩🏿‍🎤 (@_cherotich_) June 3, 2019
The power of half a million! Kumbe kidero alichezwo! The enemy within..
This pasari and sonko call speaks volumes! pic.twitter.com/GchU8QUGcD

— Ali HUSSEIN (@mwalimu001) June 2, 2019
He was not a spectator, he had his reelection in site. I can't blame him much. The Candidates should have sought some campaign money in their own way just like Passaris. I'm only giving her stick for discrediting Kidero before his nemesis.

— Muli (@mulidennis1) June 3, 2019
But politics is a dirty game. Esther Passaris worked with Mike Sonko to get rid of Evans Kidero only for Sonko to blacklist her number few years into the office. Karma is a bitch

— Kenya Revolt HSC (@TheParrotKE) June 3, 2019
Political campaigns are no joke. You spend hundred of thousands of shillings per day.
I see nothing wrong in her having asked for financial help from Sonko.
Nothing bound her to support a person who wasn't supporting her. Good thing is she said all these to Kidero's face. Honesty

— Kodiwo Antony Ben (@AntonyBenard) June 3, 2019
That clip alone shows that politicians and especially the female ones are not trustworthy. I bet she could have gotten the money without discrediting Kidero's efforts. In 2013, Kidero funded Raila and all those pro-passaris cant remember that.

— Muli (@mulidennis1) June 3, 2019