Keny's ultra-high-net-worth individuals with political connections control more than 50 per cent of Kenya's wealth. This was reflected when treasury offered a tax amnesty to have wealth stashed abroad repatriated.
During the period an estimated Sh1 trillion from offshore accounts was wired back.
The man who was President for 24 years has business interests in banking, media, hotel and tourism, manufacturing, airline and education. Mama Ngina Kenyatta – The family of founding father Jomo Kenyatta has investments in land, manufacturing, real estate, energy and banking. Simeon Nyachae – The former Cabinet minister and the presidential aspirant has business interests in manufacturing, transport, banking and ranching.
The factor could negatively impact on Kenya's economic growth in future.
Reliable data available from international banks showed that an estimated 70 per cent of Kenya's national wealth — gross domestic product (GDP) — was stashed abroad as of 2007.
The list of the wealthy political dynasties and billionaire landowners reflects Kenya's top political leadership.
When the report on top wealth owners in Kenya was highlighted, it did not give details about how their wealth was acquired and does not suggest in any way that the wealth was acquired irregularly.
The Kenyatta, Moi, Kibaki, Karume, Kulei, Biwott, Nyachae, Odinga, Saitoti, Michuki and Mwau families are listed among the wealthiest in the report compiled by a British organisation. The same families also own large tracks of land.
Other large individual landowners include Mr Swaleh Nguru, Mr Saleh Said Sherman, Mr Tahir Sheikh Said (TSS) and Kamlesh Pattni.
The group is likely to get even richer because property prices continue to rise.
The family of the founding father of the nation is one of the richest in Kenya. President Uhuru Kenyatta is a scion of the family.
Going by the rankings of the New World Wealth report, the family can be ranked among centimillionaires, whose wealth range between $100 million and $1 billion.
The size of land owned by the Kenyatta family remains the subject of debate but according to the Ndung'u Commission report published in December 2004, the family has about 94 acres in Kiambu in the name of Jomo Kenyatta's widow Mama Ngina. It also has 89 acres and 59 acres in Thika District.
The family is believed to own land in Endebbes, Rumuruti, Nakuru, Naivasha, Nairobi and Thika but its exact acreage is unknown.
THE MOI FAMILY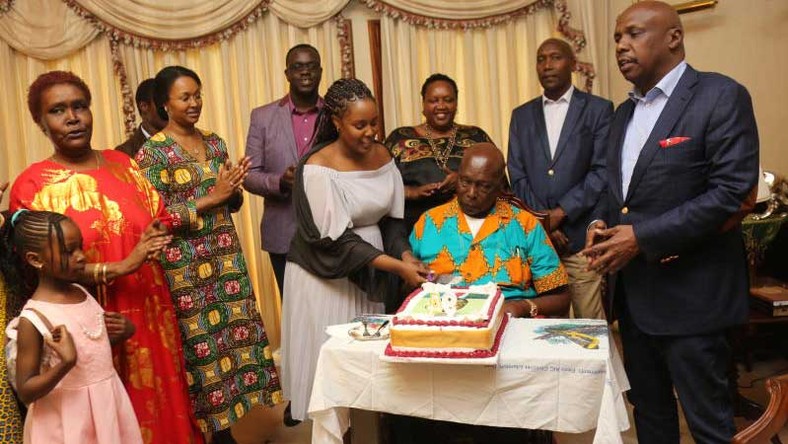 Retired president Daniel arap Moi, who ruled Kenya for 24 years, ranks among the richest Kenyans with an estimated wealth in hundreds of billions of shillings. In line with the New World Wealth report, the Moi family easily fits in the centimillionaire category.
The family has interests in various sectors, including banking where they hold shares in more than two banks, the oil industry, insurance, hotel and tourism, maritime and freight, media, manufacturing, airline and transport. The Moi family is also big in land ownership, real estate and education.
GEORGE SAITOTI
The late Prof Saitoti, who was plucked from the University of Nairobi by President Moi in 1983 was also ranked among the richest politicians in Kenya.
Prof Saitoti was vice-president for more than 10 years and held ministerial positions in various dockets before he met his death in a plane crash in June 2012.
He had business interests in horticulture, hotel and tourism, real estate and pastoralism. Going by the New World Wealth report, he is an affluent millionaire and his worth ranges from $30 million to $100 million.
NICHOLAS BIWOTT
A powerful minister under President Moi, Mr Biwott is a skilled businessman who built his business empire in various sectors. Ranked as a centimillionaire ($100 million to $1 billion) by the New Wealth World report, he has his anchor business as a key shareholder in Kobil, an oil marketer. He has also invested heavily in energy, mining, telecommunications, tourism, agriculture, banking and real estate.
JOHN MICHUKI
A no-nonsense minister and administrator, the late Michuki was one of the richest Kenyans whose worth is between $30 million and $100 million. His business interests are in hotels with the Windsor Golf and Country Club as the flagship. He also owned several commercial buildings in Nairobi and other real estate assets besides interests in agriculture.
THE ODINGA FAMILY
The Odinga family is also among the wealthiest with political connections.
The patriach, Jaramogi Oginga Odinga, was Kenya's first vice-president under Jomo Kenyatta while his son, Raila Odinga, was Prime Minister in the Grand Coalition government whose tenure ended in March last year.
The family has interests in oil and gas, manufacturing and agriculture.
MWAI KIBAKI
The former President and long-serving MP for Othaya is also among Kenya's wealthiest politicians.
Besides large tracts of land, Mr Kibaki is reputed to have investments in hotels, agriculture especially tea growing, insurance, real estate and telecommunications. He is also into banking and fashion industry.
SIMEON NYACHAE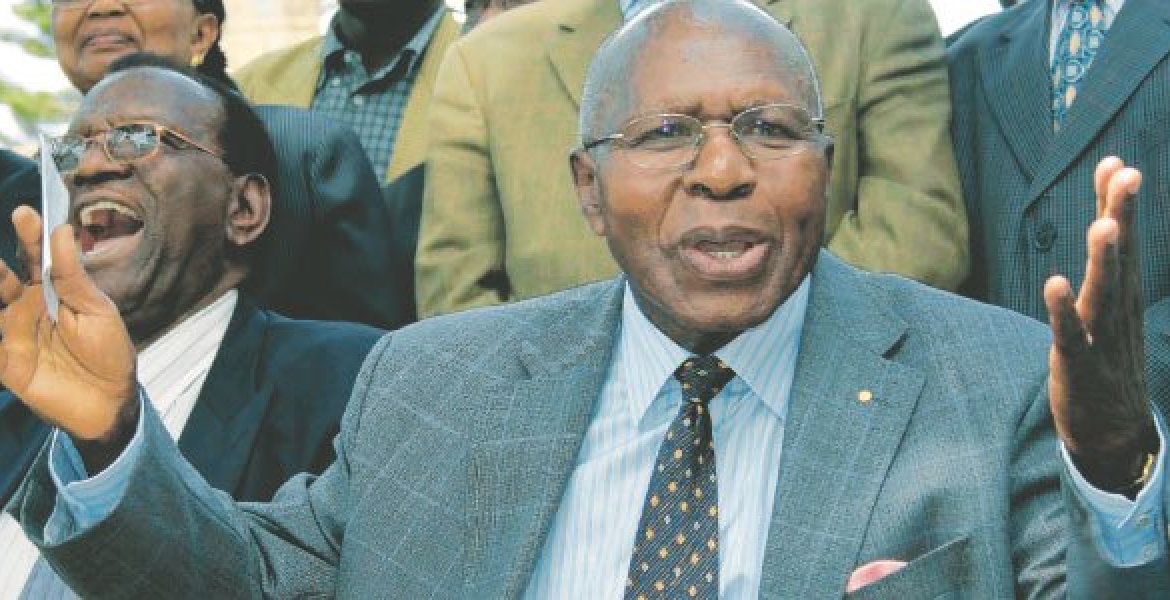 The former chief secretary, Cabinet minister and provincial administrator has investments in manufacturing through his flagship Sansora Holdings. He also has interests in agriculture, insurance, transport, banking, and logistics. He is also said to own ranches in Australia, Zimbabwe and South Africa.