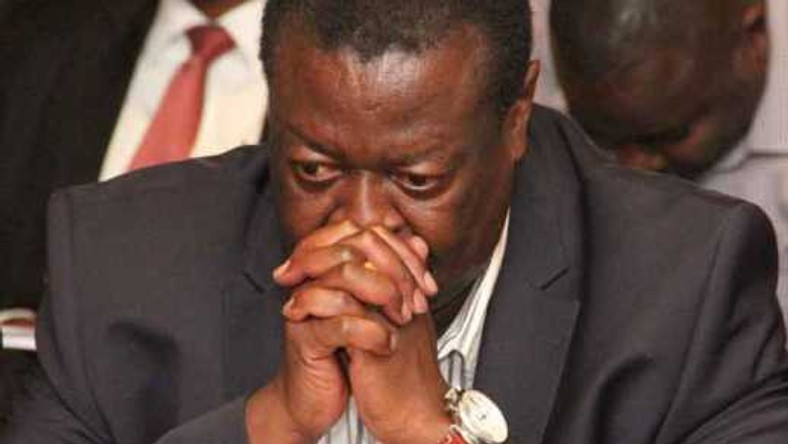 ANC leader has called out Western leaders for being cheap and running after political handouts, as opposed to taking a solid a stance and consolidating themselves into a single political unit to give the region a bargaining chip in 2022.
Mudavadi said it was unfortunate that majority of politicians from the entire Western region have thrown the electorates' plight under the bus and allowed to be misused by those seeking selfish gains.
He warned luhya leaders against being second options to political giants who are out to use them. Mudavadi also tore DP William Ruto into pieces calling him a political con who believes in herding politicians like cattle using his deep pockets, for selfish gains.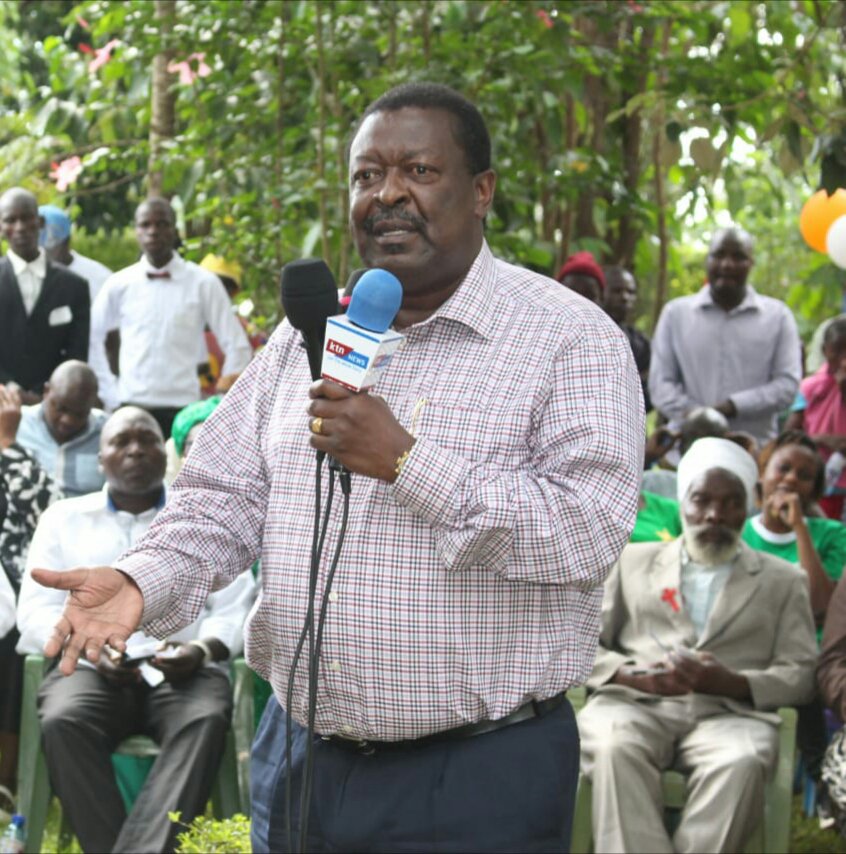 "They are coming for cheap political acquisitions, they have realized if you want to acquire a cheap political leader, go to western. Ukitaka ng'ombe ya siasa kwa bei rahisi, enda western. This is what is happening. These leaders don't talk of a program, they just ask people to line up to get handouts" said Musalia Mudavadi
Musalia implied that leaders from the western region are easily bought. Leaders from the western region have reflected their lack of unity in the way that they have formed alliances with people from other parties. In the case of Boni Khalwale, the public announcement to join Ruto's camp has the luhya community baffled over his choice of party.
He also took issue with the recent defection of politicians from Western Kenya into Jubilee's DP Ruto camp. He termed the defections as proof that a number of Western Kenya leaders do not care about the electorates but only for themselves.
"Those you have seen make several visits here have no genuine political partnerships but just coming here for cheap political acquisitions. They know if you want to become something,  you come to Western, dish out a few coins, everyone will bow at your feet. They don't talk about projects but dish out cheap money, "  said Mudavadi.
He told off leaders who visit the region every weekend with nothing but cheap political rhetoric with nothing to show of, which benefits the locals.
Western Kenya can no longer be a market for cheap political acquisitions and inhuman service provisions! pic.twitter.com/eaa6kJs3eM

— Musalia W Mudavadi (@MusaliaMudavadi) May 25, 2019
"My Luhya brothers someone has stolen billions, he is given full police escort and you come running as you cheer them while the same police offering escort comes and pursue our innocent youth trying to make a living to bribe them," he said.
Mudavadi was speaking in Lurambi, Kakamega county when he presided over the launch of Western Community Health Association.
In Kenya's political history, the western region has always strengthened its political ties with people from the lake region, which even led to the birth of political parties like NASA.
Now, there's disunity from the region even as 2022 general elections near. Boni Khalwale maintains that the luhya leaders need to form an alliance with Ruto so that they can get political positions come 2022 if the deputy president William Ruto wins.
The frequent tours to western by the deputy president have been to try to win over the hearts of people from the region. This seems to have frightened the soft-spoken politician who has declared his 2022 interests for the top seat.
Held a consultative meeting with the Central Kenya Elders in Tigoni, Kiambu County. The meeting, hosted by Mzee Nginyu Kariuki centered on the critical issues afflicting the country in the areas of the Economy, Security and Agriculture. pic.twitter.com/dFPUtRPoy4

— Musalia W Mudavadi (@MusaliaMudavadi) May 22, 2019
Musalia maintains that the people will not be cowed into joining the Ruto camp as they are smart and would choose the right leaders when the time comes.
Considering this is Musalia's playing field, political analysts would argue that his tone has fear engraved in it given some political leaders have already deflected to the Ruto camp. The ballot, come 2022 will give the true results of today's fight.